Meching It Clearer: Mechwarrior Online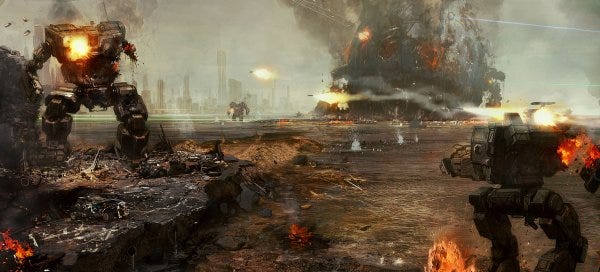 Videos for Mechwarrior Online seem to arrive in batches and there are two more for you to stomp on this evening. To stomp on with your eyes. The first is a dev diary, which talks about "the four pillars of gameplay" for the multiplayer mech 'em up. The most interesting claim is that mechs of different sizes and capabilities will all have their place, useful in different situations or as part of a group. The goal, then, isn't to get the biggest, baddest mech of all, because, hey, that little one over there might be even badder. The second video shows a new environment, the Frozen City. Perhaps this is one of the environments in which a lumbering turret of a mech would struggle.
You know I said these things arrive in batches? That one has been out in the wild for a week or more, it's just that I found it today. The Frozen City really is new though.
All good stuff, although part way through that second video I thought Queens of the Stone Age had become miniaturised and trapped inside a can somewhere in my room, where they continued to attempt to rock. Turns out there's just some completely unnecessary and dubious backing music.