Minecon 2012 Will Be Held At Disneyland, Paris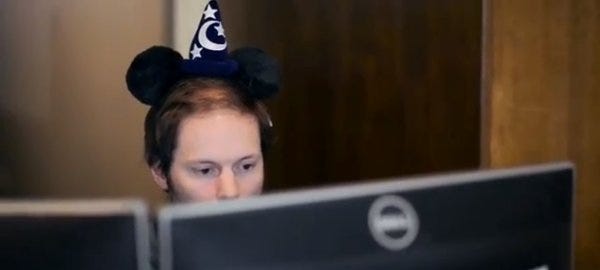 Following the success of Minecon in Las Vegas last year, the latest, greatest gathering of block lovers will take place in Europe, at Disneyland Paris. I went there once. Dragged along as surly teenager by my over-keen family. The highlight of my trip was our daily visit to the theme-hotel restaurant, whose chalkboard proudly proclaimed an offering of "Barbecued Children." The French-speaking staff refused to understand the humour in their error, leading me and mum to speculate that it might not have been an error at all. It was Disneyland, after all.
Comedy announcement trailer below. Registrations start in a few weeks.