It's Always Sunny In Minelandia: Movie Director Announced
Rob McElhenney directing Minecraft movie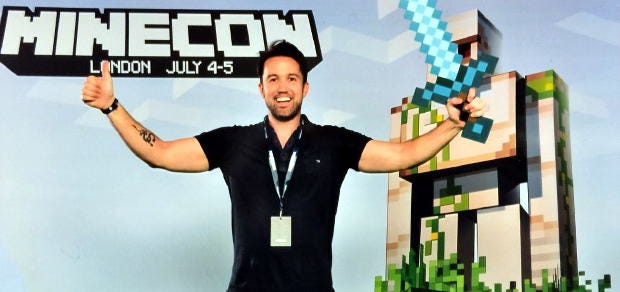 I only know Rob McElhenney as an actor in It's Always Sunny in Philadelphia, which I only know as 'that sitcom about nasty people being nasty to each other which a former flatmate really liked', so the announcement that he'll be directing the Minecraft [official site] movie is baffling to me. I've had a quick scan of his IMDB page and... no, co-creating and starring in a comedy of unpleasantness is by far the biggest thing he's done. Well then! This might be interesting.
The idea of a Minecraft movie still sounds a bit like a cash grab, and a cynical side of me imagines simply a blocky version of your standard children's movie. I'd thought about the same of Telltale's episodic adventure game Minecraft: Story Mode too, though, and that has turned out to look sorta interesting - the LEGO Movie meets YouTuber adventures.
"Hey Mojang let's do something strange and wonderful" McElhenney said on Twitter. I definitely imagine it'll be strange.
That said, the footage of Duncan Jones's Warcraft movie that recently leaked out of San Diego Comic-Con looked boring as all heck - and his Moon is one of my favourite sci-fi films of recent years. Who knows what Minecraft might turn out to be!