Minecraft: Story, Monster Towns, Alchemy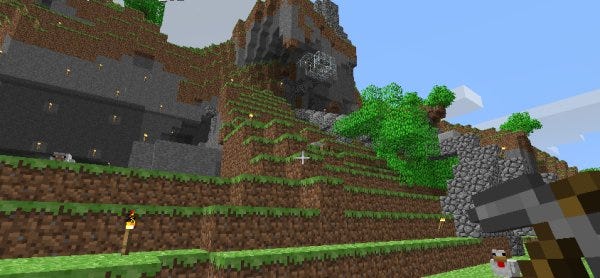 Speaking to Develop yesterday Notch has revealed some of his future plans for Minecraft, beyond the ones we already knew about: "I plan on adding some kind of overarching narrative to the game to drive the player forward and provide a sense of direction, and add many more new features, like monster towns and alchemy." He also states that he wants to get the multiplayer mode into better shape once his new company is up to speed. And not just to make survival mode more workable: "I think there's a huge potential in competitive multiplayer modes like capture the flag and so on, which should keep people – including myself – interested for a long time."
Monster towns! And er, CTF! And the Halloween update is imminent. We await like tiny, excited children on the eve of Halloween. I guess. Or maybe a kind of spooky Christmas.
UPDATE: Indiegames got a Halloween preview with a nifty video, posted below. Portals look clever.