Modern! Minecraft Adds 'Local Area Network' Support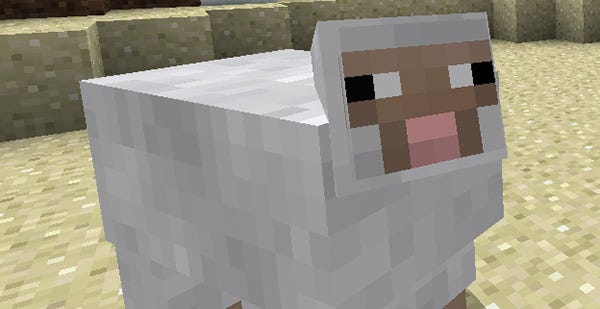 A proposed new technology will allow personal computers within the same building to share data with each other via a physical cabled connection. The innovation is believed to allow significantly better speeds and latency than existing 'online' connections, as well as less data loss, no risk of interference from local ruffians attacking nearby phone company equipment, little to no need for opening router ports and no reliance on an error-prone remote server. While this new 'local area network' technology is rare and experimental for the time being, little-known PC game Minecraft will be one of the first titles to include it as an alternative to existing multiplayer connections.

'LAN' is available as an option in the latest Minecraft snapshot, and can essentially turn any singleplayer game into a server which any PC on the same network as yours can then join, with practically zero lag, no risk of unknown undesirables from the other side of the globe popping in and burning your creations to the ground, and without the need for server expenses.
It's clever stuff, Windows supports it out of the box and the cables required cost pennies - why don't more game companies think of including LAN support? It sounds like it's far superior to these internet connections we've been trying to put up with for years. Game devs would be insane not to include it. Unless they had some sort of wrong-headed anti-piracy/microtransaction-pimping plan that entailed them constantly requiring your game to be online, of course. But that would just be too insulting for words.
Minecraft's LAN mode is experimental for now, but no doubt it will end up in the main version of the game before too long. Grab the latest Week 24 snapshot version from here if you fancy a go now, though.