New Homefront Trailer Has Many Explosions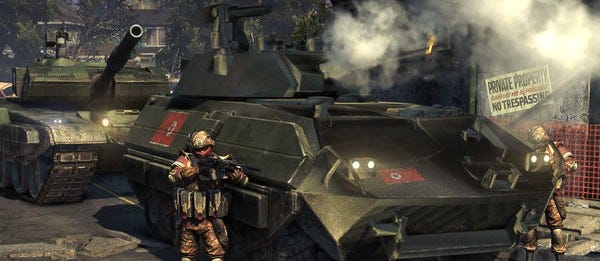 Machinima has an exclusive new Homefront trailer. Yes. I'm not sure it's quite as interesting as the more detailed alternate timeline stuff the developers have been putting out that shows how North Korea could successfully invade the USA, but it does feature many explosions. The game's out on March 18th, you know. So soon! The explosions will be ours so soon.

Someone firing from a jeep while it does a handbrake turn? Check. Helicopter shattering an eight lane concrete bridge with machine gun fire? Check. Not sure what I'm checking off, exactly.
While I'm at it, did we post this? I'm not sure we did.