Mei-day: Overwatch climatologist gets animated short
Mei as well watch...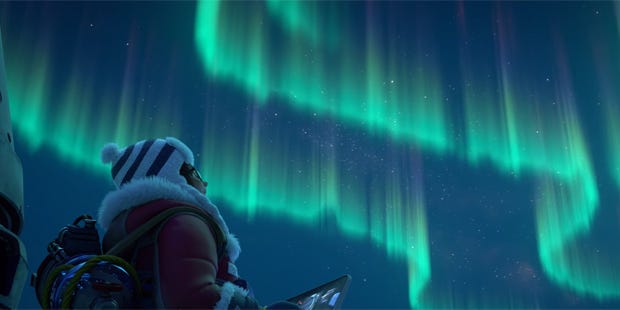 Overwatch's latest animated short focuses on climatologist, Mei, fleshing out a bit of her backstory. The backstory then gives her the trauma necessary (???) to kickstart her homebrew ice weaponry design. Seriously. It's all powered by misery and strife in Overwatch [official site], isn't it? Except for that rambunctious nonsense about Junkrat which was to introduce a new map. I do like Mei's character design and look, though, and I'm also really impressed with the woolly and fluffy textures Blizzard can do nowadays.
I mean, the tone alternates between devastation and perkiness because the creators seem to want you to sob your heart out while reminding you that Mei is incredibly upbeat. Some people will enjoy that - it feels like it definitely fits with the game's own cartoonishness - but others will find it too much of a tonal mishmash and a whole bunch of emotional manipulation. I'm somewhere in the middle because these shorts do make me feel the emotions they are so clearly aiming for but I also don't walk away with any increased affection towards or attachment to the game. It's so strange to try and see all of this lore as related to the games of Overwatch I play - for me they're still just disconnected worlds.
My main question, then, is that Mei is drinking out of a murloc mug which Blizzard actually makes and thus... is Warcraft a franchise in the Overwatchiverse? Has that been established?
I mean it could also just be that this is a good opportunity to remind people you can buy a mug and to see how much demand there would be for Mei slippers or a Snowball plushie or Mei pyjamas or a Mei pyjama skin for the game or... AM I BEING TOO CYNICAL? The Blizzard Gear store is down for maintenance at the moment so I can't check on my cynicism.