Pick up the super-quick 2TB Samsung 980 Pro PCIe 4.0 NVMe SSD for £122
Use code TND-10 at TechNextDay for this price, £30 cheaper than Amazon.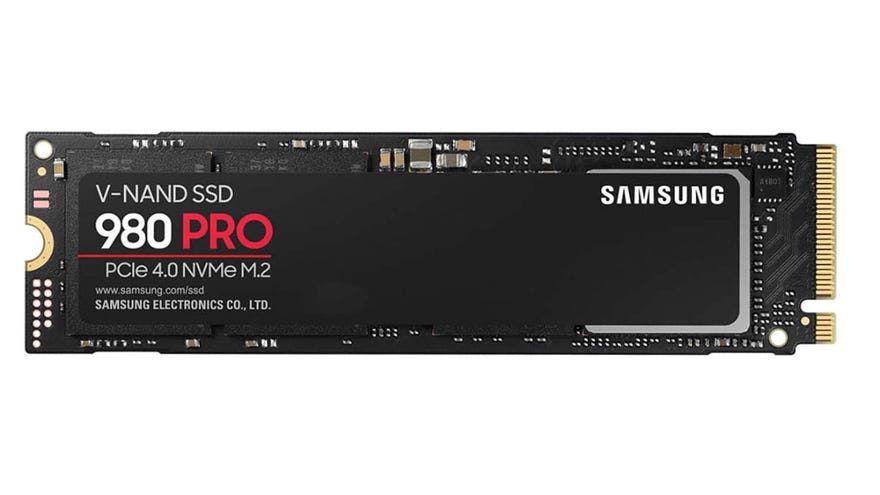 Samsung's 980 Pro SSD remains one of the fastest PCIe 4.0 options on the market in terms of both raw numbers and real-world gaming performance, so it's worth knowing that the capacious 2TB size is now available for £122 at TechNextDay when you use code TND-10, knocking £10 off its price to come well under the next-nearest retailer.
The 980 Pro isn't quite as fast as the newer 990 Pro, which more or less maxes out the potential of its PCIe 4.0 interface, but it remains an extremely quick drive in terms of large file transfers (up to 7000MB/s reads and 5000MB/s writes) and game load times or other more typical tasks (up to 1M IOPS for both reads and writes). This is due to the tight integration between's Samsung's in-house TLC NAND flash memory, controllers and firmware, and the inclusion of a DRAM cache.
Back on the 980 Pro's release in 2020, erstwhile hardware editor Katharine called the drive a "barn-storming SSD", offering an equal leap in performance over PCIe 3.0 SSDs as those drives did over their SATA predecessors. She also called out the drive for its efficiency, which allows it to operate without a heatsink.
If you do pick up the 980 Pro, it's worth installing the Samsung software to confirm that the latest firmware is loaded. Users of both the 980 Pro (and its successor, the 990 Pro) have reported some issues the drives that were fixed in more recent firmware versions, so go ahead and update the firmware in your drive if necessary to ensure your shiny new SSD remains in tip-top condition. Most drives in retailer inventories ought to have been updated by now, but it never hurts to check.
That's all for now, stay tuned for more PC deals as we find them - with one more today planned and service resuming on Monday or Tuesday next week. Cheerio!