PlayStation Now Is Bringing PS3 Classics To Your PC - The Last of Us, Uncharted, Ratchet & Clank And More
PC Station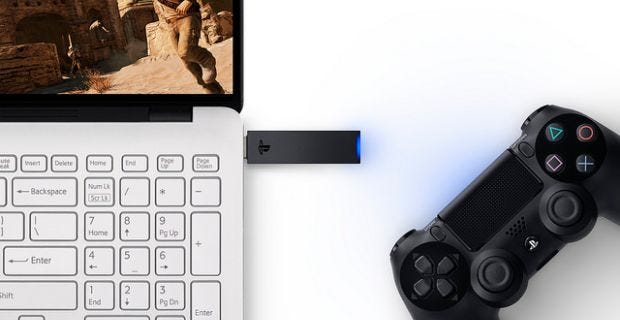 Oh frabjous day! You will soon [UPDATE: tomorrow if you're in the UK, Belgium or Netherlands] be able to stream PlayStation exclusive games like Uncharted, The Last of Us and Heavy Rain on PC, Sony has announced. The streaming service, PS Now, originally let PlayStation 4 users play older PS3 games for a subscription and currently costs £12.99/$19.99 per month. Sony are also bringing out a wireless USB adapter for their DualShock 4 controller, for anyone who wants to use their joypad on PC and does not want to fiddle around with unofficial driver packages to do so.
According to the announcement, the recommended specs for running PS Now include:
Windows 7 (SP1), 8.1 or 10
3.5 GHz Intel Core i3 or 3.8 GHz AMD A10 or faster
300 MB or more; 2 GB or more of RAM
Sound card; USB port
Minimum 5Mbps internet connection
It's important to note that PS4 games won't be available – this is strictly the last generation we're talking about. And nothing is being ported, it's all streaming – a fairly young technology with its own pros and cons. But there's still tons of potential goodies for anyone willing to try it out (luckily there's a 7-day free trial). God of War, Ratchet & Clank, Journey and hundreds more. For those of us who forsook the PS3, there's a feast of stuff you might have missed out on.
The PS Now service had been rumoured to be coming to PC as long as a few weeks ago, thanks to reports on a French gaming site. Another clue was discovered on Sony's own doorstep, just hours before the announcement, accidentally buried in the alt text of a blog post.
Twitter user Wario64 spotted the alt text in a post on PlayStation Europe's blog about VR. The text read: "PS Now on PC Announce Post by Playstation Europe". It was quickly fixed by somebody behind the scenes.
The service will be available tomorrow for those in the UK, Netherlands and Belgium, with no official launch date yet given for other territories. Originally, Sony had said that the European launch would be first, with the US "shortly thereafter".