Podcast - Star Wars Battlefront 2 and Need For Speed
Hey, listen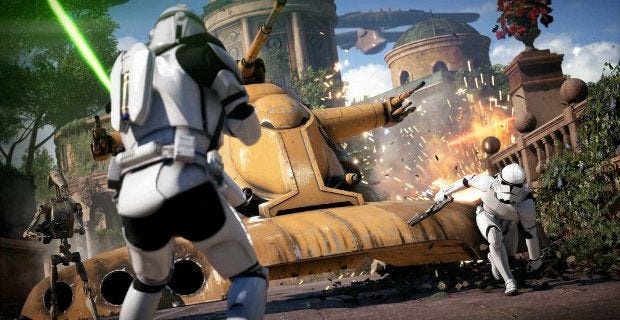 The hosts of the RPS podcast, the Electronic Wireless Show, have accidentally overdosed on EA games this week, and they don't like it. You could say they're in a ... critical condition! Ha ha ha. But seriously, don't buy the new Need For Speed.
That's because John says the new cinematic racer, Need For Speed Payback, is awful. Meanwhile, Alec has gone on a foray into the laser-filled multiplayer of Star Wars: Battlefront 2, and has trouble keeping his Stormtrooper helmet un-sizzled. He also explains some of the loot crate shenanigans that's been upsetting players, while admitting that it's the least of his worries.
You can listen above, or go straight to Soundcloud where you can download it for later.
You can also get the RSS feed here or find it on iTunes, Stitcher or Pocket Casts. Patriotic and courageous music is by Jack de Quidt.
Want to write in with questions for a future episode? Now you can, to podcast@rockpapershotgun.com.
Links:
Need For Speed Payback is really very terrible indeed
'We don't attempt to be too serious', says Need For Speed developer
Have you played… Burnout Paradise?
EA respond to loot crate concerns
Battlefront 2 cuts hero unlock costs
How unlocks and loot crates work in Battlefront 2
Star Wars Battlefront 2 single player review
For Honor ups steel rewards after threatened boycott