PS4 games are coming to PlayStation Now
PS more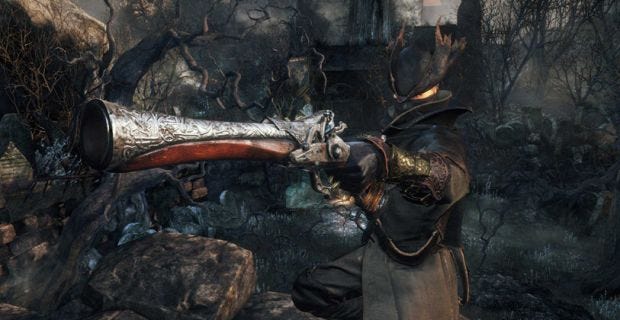 PlayStation Now, the streaming service that lets you play PS3 games on your decrepit and much-uglier personal computer, will soon be introducing PlayStation 4 games into its library, Sony has announced. The most important question this raises is: Will we be able to play Bloodborne? Sadly, we don't know yet, as the exact games on offer haven't been announced. But I would be very surprised if Sony were not aware of the collective hankering of PC Souls fans to get such an opportunity.

There will be private tests first, taking place over the "next few weeks", they say. But the ultimate plan is to add these newer games to the single subscription that they run, which currently costs $19.99 per month. Some PS4 games that we haven't had the pleasure of stealing for our own PC ends include Resogun, Uncharted 4: A Thief's End, Ratchet & Clank, The Order: 1886, and the recently released Horizon: Zero Dawn. However, it's unlikely that all of these are going to be available straight away (they still want to sell consoles, yo) but those which were released early in the machine's life will probably appear.
PS Now's current catalogue is already quite big, taking in all manner of PS3 games and classic titles from billions of years ago. Red Dead Redemption was recently added to the line-up, for example. And we've already had a look at the games you should definitely play if you're a subscriber.
Sony also points out there's a seven day free trial, if you want to see what it's like. I tried one of these and discovered that there was too much lag on my end, but I have heard of folks from other corners of the world having a much smoother time with it. Also, remember that this is one of those "we automatically bill you at the end assuming that you want to continue" type deals. So be sure to cancel, like so, if you're not convinced.
Canceling from a Computer

Visit this link (https://account.sonyentertainmentnetwork.com), sign in to PlayStation Network, and then go to the Media section. After selecting the subscription you want to cancel, cancel the automatic subscription renewal.
There's no exact date yet for when the PS4 games will be added to the library. "We'll share more information as we get closer to launch," says Sony.