Rifle Report: Arma 3 Enters Playable Alpha On March 5th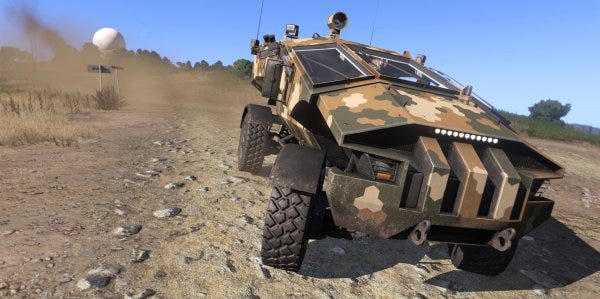 From next week you'll be able to play Arma 3. Yes, the headline gave it away, didn't it? Pre-ordering a "Arma 3 Alpha, Arma 3 Digital Deluxe, Or Arma 3 Supporter editions" (all available soon) will soon give immediate access to Arma 3 on Steam, or at least to an alpha test of a limited build of the game that will run until the full beta test some time in the second quarter of the year. Bohemia explain: "Featured in the Arma 3 Alpha are four showcase missions (Infantry, Vehicles, SCUBA and Helicopter), a limited subset of weapons and vehicles, two multiplayer scenarios, the powerful scenario editor and modding support. The 20 km² island of Stratis, which is positioned right off the coast from Arma 3's main destination 'Altis' (270 km²), will form the backdrop of the Arma 3 Alpha." There's much more to come, as the scope of the test expands.
Hands on with Arma 3's alpha, as well as an interview with the Bohemians, coming up later this week.