Samsung's 512GB Evo Select Micro SD card is down to $39.99 at Amazon US
Tied for the lowest price we've ever seen this top Steam Deck memory card.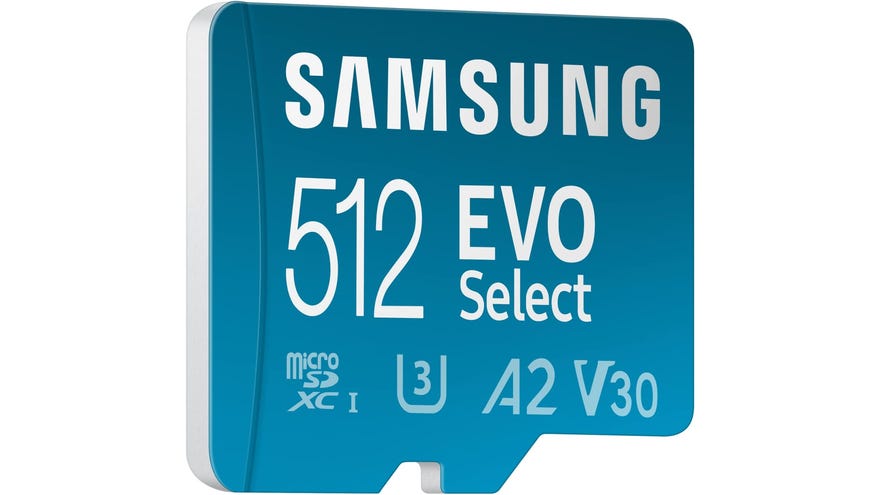 Samsung's Evo Select 512GB card offers excellent performance for Steam Deck and Switch and it's currently discounted to $39.99 on Amazon US, making it a great time to upgrade your favourite gaming handheld with a ton of extra storage.
To put this price into context, this card normally retails for at least $45 and was closer to $60 for Black Friday last year, so this is a good deal that matches the best price we've ever recorded for this size and model - and one we recommend as one of the best memory cards for Steam Deck.
This model offers read speeds up to 130MB/s, write speeds up to 30MB/s and meets the A2 standard for random speeds, ensuring rapid game load times and minimising the amount time spent copying game files to and from the memory card.
Note that this is a Micro SD card, but it comes with a full-size SD adapter that adapts the card for larger cameras without any loss in performance.
Looking at other alternatives on Amazon, only the Silicon Power 512GB card offers a lower price at $26.99, but this model is rated for the slower A1 standard and maxes out at 100MB/s reads. Otherwise, you're looking at $50+ for a SanDisk Extreme model, making the Samsung model we're highlighting the obvious choice.
Do you find these Micro SD card deals blogs useful? Is there anything still on your wishlist that you'd like a deal for? Let me know in the comments below and maybe I can make your wish come true in a future article!