Save up to 60% on Tyranny for the next few hours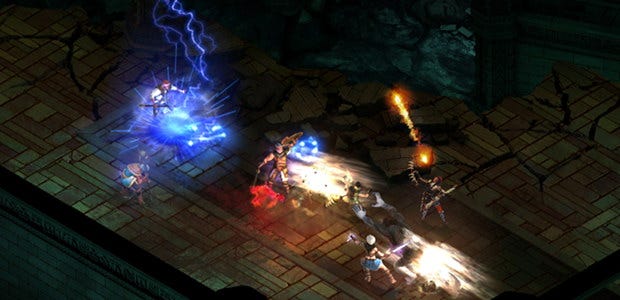 To coincide with the launch of the 'Bastard's Wound' DLC chapter of Tyranny, Obsidian and GOG are offering up to 60% off of the various editions of the game today. The sale, at the time of writing, has only a matter of hours left on it.
What this means, in terms of actual prices with numbers and all that, is that you can grab the cheapest version of the game - the Commander edition - for £17.49 / $22.49 / €20.99. Spend a little extra and you can get the Archon Edition, which predictably comes with a handful of extra digital bits.
Splash out even further (to £24.39 / $31.99 / €29.59) for the Overlord Edition and you'll be going all-in on digital bonuses. This version even includes ringtones from the game, if that's your thing.
In case you're wondering about the game or its recently released add-on, I'd recommend reading John's thoughts in our Tyranny review as well as the more recent interview one Rick Lane had with Obsidian, talking about Bastard's Wound and with what it's like to write for the game.