Judge Tyranny: Bastard's Wound today
I am the law!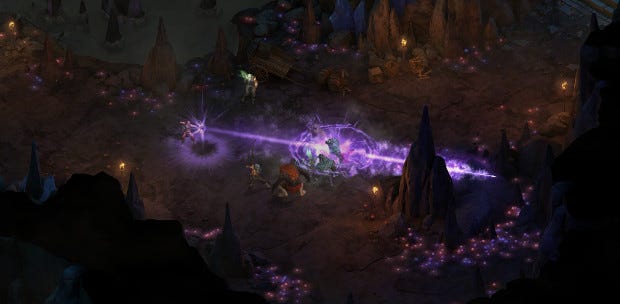 If finishing Tyranny [official site] has left a hole that can only be filled by subjugating peasants and acting like a magical Judge Dredd, don't fret. Bastard's Wound, the first -- but hopefully not last -- Tyranny expansion is due out today. Better dust off that gavel.
Bastard's Wound opens up a new region of the Tiers, containing a hidden settlement nestled in the forbidden Old Walls. There's a dungeon beneath it, civilians needing help, and three companion quests for Lantry, Barik and Verse.
While Tyranny proved to be one of Obsidian's most subversive and unusual RPGs, I'd recommend waiting for reviews for this one. I've got to keep my impressions to myself until after 2PM BST today, but let's just say that my return to the Tiers didn't lack for issues.
If Bastard's Wound doesn't tickle your fancy, Obsidian have also put together a free update to launch alongside the expansion. It adds new voice acting, a new ending and an expanded third act.