Space Jam: NASA Hosting A Game Jam This Weekend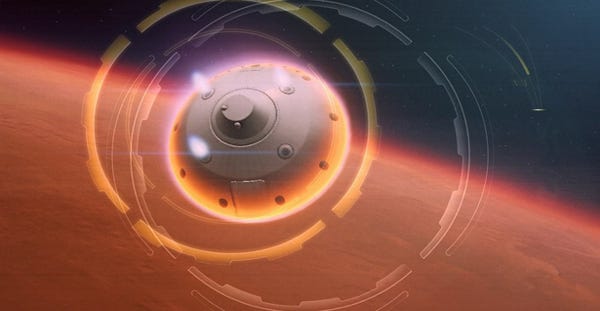 When the eventual 87-volume book series about my life is written, there will be four tomes and one young adult fiction romance spinoff about stories I chose to write entirely because of headline pun potential. BUT HERE'S THE TWIST: this won't be one of them. Much as I adore (and gladly take) every opportunity to reference Michael Jordan and Bugs Bunny's final career-defining blazes of glory, not even Space Jam can match my love for, er, space. So it's basically amazing to see NASA using games to draw more attention to space exploration - especially in light of the fact that people seem determined to ignore it even though it's perhaps literally the most interesting, mysterious, compelling thing in existence.
Dubbed Dark Side of the Jam, the main event will take place at the NASA Ames Research Center in Mountain View, CA, with satellite jams occurring wherever people are willing to host (currently Concord NH, Phoenix AZ, Winnipeg MB, Seattle WA, and San Luis Obispo CA). And of course, anyone can contribute from home. It's set to run from March 8th to 10th and touts cookies. Also, planet-hopping tools that'll inspire the collective human imagination for generations to come. The jam's online space base lair explains:
"Welcome, Space Gamers, to the Dark Side! (We have cookies!) We're working hard gathering models, props and technical experts who work for NASA to help feed your awesome imaginations and creativity to develop a whole new generation of great space and science based games."

"It will be an awesome weekend to be inspired by NASA and each other, and show off what you can do with a computer, some time and a lot of caffeine."
Dark Side's a branch of the Night Rover Challenge, whose goal is - among other things, one of which involves a $1.5 million prize purse for energy storage technology - education. This isn't actually the first time NASA's reached a clammy, disarmingly adorable probe hand in our medium's direction, either. Just last year, the sadly hamstrung titan of space travel released a free Xbox game called Mars Rover Landing.
Unfortunately, the main jam space is already full-up, but I'm incredibly interested to see what'll end up coming out of this. And, you know, if one or two or 25 of them end up prominently featuring Michael Jordan or Bugs Bunny in some way, let's just say I won't be entirely displeased.