Paradox and Tropico devs announce colonial management game Surviving Mars
Dying on Mars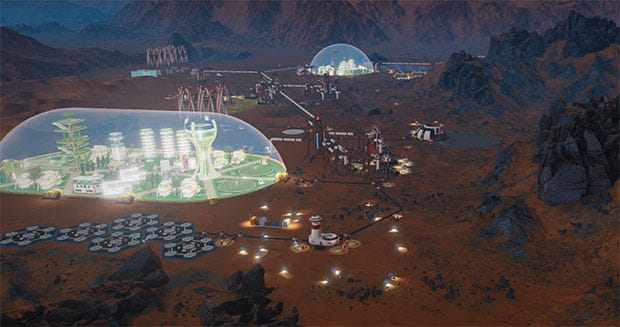 In a new partnership with Tropico developers Haemimont Games, Paradox have announced a Matt Damon simulator / colonial-management-city-builder Surviving Mars [official site]. It's a "hardcore management game" about the colonisation of Mars and if the short trailer is anything to go by, it'll be leaning toward the EVERYTHING GOES WRONG end of the management spectrum. One for Brendan, then, who does like to put poor little colonists through the wringer.
Producer Jakob Munthe announced the game alongside Haemimont, describing it as an in-depth near future city-builder.
"Tropico is a game series with a lot of fans at Paradox and one of those games that always felt like it should be a Paradox game. When Haemimont contacted us we were extremely happy. We want to make more management games."
Despite the humour in the trailer, Haemimont say the game will be a "serious take" on the colonisation of Mars. I'll be talking to Paradox and Haemimont to learn more this week.