Talk Tech: The Witcher 2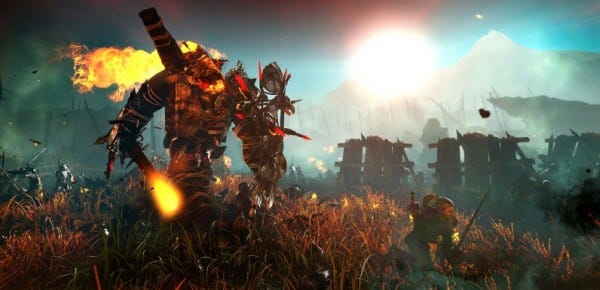 Apropos of nothing, I've joined the rest of RPS in becoming deeply excited about The Witcher 2. Look at it! Swords, hair, grass. Great. Last month Jim posted a nine minute video of CD Projekt talking about the tech behind the game, and today they've released part 2, which awaits you beneath the jump. At one point they use the word "polish", which I of course read as "Polish", in the context that they would "Polish" their game engine. That was weird.

Clearly the best line in the video is this:
"That's why we chose to use middleware- that is, technology from internal companies. One of them is the Path Engine. It is a navigation library, allowing a drunkard to merrily stroll from the inn to his home."
CD Projekt: Takin' Care of Drunkards since 1994.