Telltale's Batman Swooping Down In August
Some time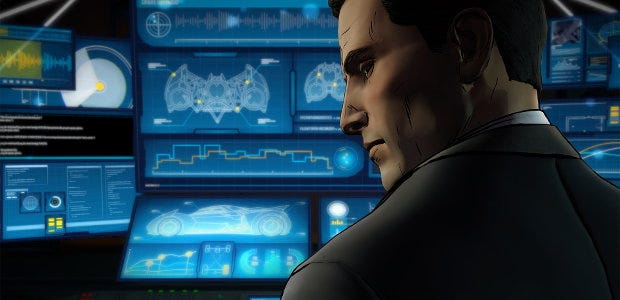 Batman: The Telltale Series [official site] is finally getting a digital release date. Almost. Telltale have revealed that the first episode will launch sometime in August. We'll have to wait until next week, though, to see the specific the date is revealed alongside a new trailer.
But wait, there's more! Telltale have big plans for San Diego Comic Con. They'll be hosting a crowd play event, giving a first look at the premier episode of Batman: The Telltale Series on Saturday, July 23. The crowd gets to shout out their choices a la Twitch Plays Pokemon as the action unfolds on-screen.
Troy Baker, voice of Bruce Wayne (and most other video game dudes, for that matter), and Greg Miller of Kinda Funny are hosting the festivities alongside other Telltale team members. For information on how to register for the event, see the announcement.
Batman: The Telltale Series exists separately from the comics and movies, and adopts a cell-shaded, comic style. Bruce Wayne will feature more heavily in the story, and in some scenes, you'll even be able to choose whether you'll play as the caped crusader or Bruce. Telltale discussed the series's new direction in an announcement last month:
"We've been hard at work at Telltale creating an all-new iteration of the iconic Batman story that puts players in the suit of billionaire Bruce Wayne, just as much as it will put them behind the mask, deciding how to carefully navigate a complex drama, rich with action, crime, corruption, and villainy lurking around every corner of Gotham City."
Sounds pretty juicy to me! More details are sure to unfurl next week. For now, though, we can enjoy the game's stylish old announcement trailer: