The Farm 51 announces survival horror Chernobylite
Welcome to the new age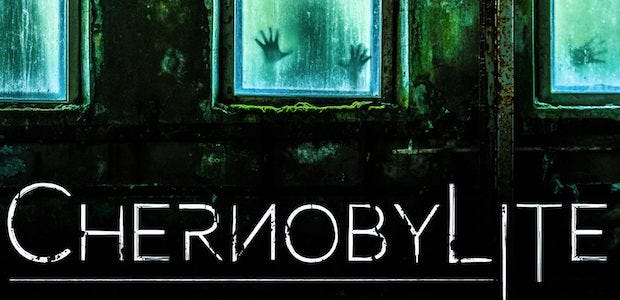 Video games love to take us to Chernobyl. We've covered a weirdo terrorist attack game set there, the battle royale title disaster, and of course the granddaddy of em all. Last year, I finally got to take a spin with Chernobyl VR, which was a fascinating, mostly educational look at capturing a part of the Earth that we simply should not be messing around in. Well, turns out the team behind that VR experience was using their research to help craft a new survival horror title set in the same irradiated territory. Today, The Farm 51 announced Chernobylite.
Aside from the recent VR experience, The Farm 51 recently put out the revenge title Get Even. Today, to correspond with the anniversary of the meltdown that happened 32 years ago, they revealed their first information on Chernobylite. It's all about "conspiracy, horror, survival, love, and obsession" and The Farm has been spending a lot of time in the actual exclusion zone "gathering all data and materials required" to make this a legit thing.
"We want to bring you a deep, emotional story, engaging survival and horror experience, and a visually stunning recreation of Chernobyl area achieved with detailed 3D scanning of rich game world, beautifully rendered in Unreal Engine 4," the team said in the announcement Facebook post. They also promise that each location from the game is based on a counterpart from a location within the zone, so it sounds like there will be a mix of heavy research and some liberties taken for the sake of storytelling.
I should probably feel burnt out on returning to this location in games time after time, but the mix of real world mystery and dark scientific unpredictability means that each developer who brings us here put their own creative spin on it. What happens in The Zone stays in The Zone.
You can follow the development via the team's Facebook page, where they promise to post more photos and videos from their outings into the cursed lands.