This 18TB (!) Seagate Exos HDD is down to £245 thanks to an Ebay code
This works out to 1p per gigabyte (with a bit of rounding, admittedly).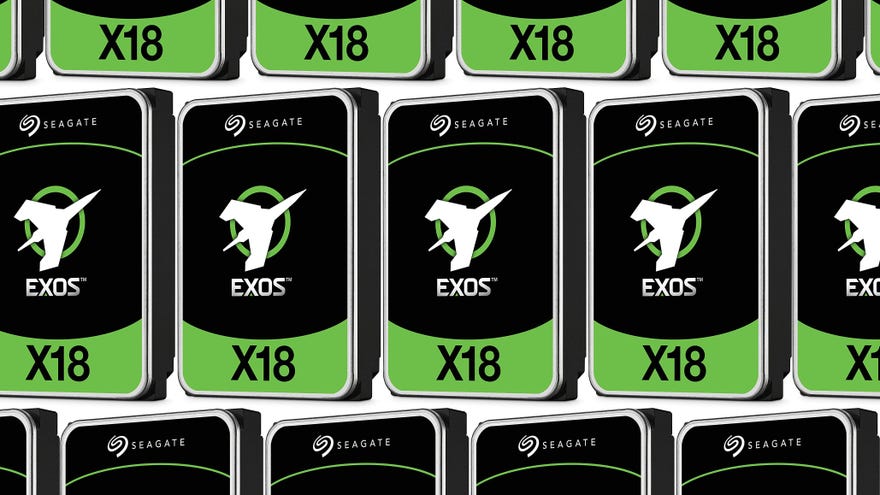 Earlier today we looked at a great price on a Microsoft Xbox Wireless Controller in blue using a 20% off Ebay code, and now it's time to check out another deal using the very same discount method. This time it's a massive 18TB HDD from Seagate, an Exos enterprise-grade drive, which is available for £245 when you use the CATCH20 code at CCL's Ebay shop front.
At this price, you're paying just 1.4p per gigabyte, which could legitimately be rounded down to 1p per gigabyte - absolutely wild stuff. I remember watching my parents pay a huge amount, maybe like a few hundred dollars, for a 750 megabyte hard drive back in the day*, so to get something 24,000 times bigger for not that much more money is kind of incredible. Suffice it to say, I'm a bit gobsmacked by how cheap hard drives have become, even in these ridiculously huge capacities.
*It was all worth it though; I was able to install the entirety of Civilization II, including all of the music and videos. Luxury!
The last time I did a deal on this particular drive, it was back in December 2022, and at that time I threatened to "solve your storage problems permanently" for just £287. Now you can do the same - but for £42 less.
This is a well-reviewed model, too. StorageReview mentioned that the similar 16TB size offered excellent random performance and latency compared to other HDDs on the market, ending their review with the words "if density and capacity are the main concerns, look no farther at the moment."
For info on how to install an HDD, check out our SSD/HDD install guide.