Torment: Tides of Numenera interactive trailer posts questy questions
To guts or not to guts?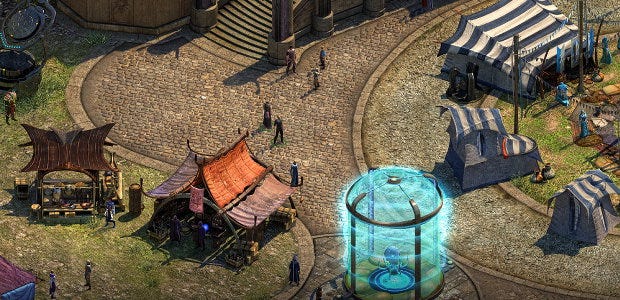 Torment: Tides of Numenera [official site] will pose such intriguing questions as "What's in a monster's guts?" and "How badly do you want to know what is in a monster's guts?" That's the lesson I'm taking away from a new 'interactive' trailer for Torment, which shows the possible paths through one simple quest in inXile's upcoming Planescape-y RPG. That may be the lesson you take out of it--"there are quests with weird things and a variety of approaches"--but for me, nope, it's all about the guts. Here, come have a fake playthrough of the quest yourself.
Yes, via the magic of YouTube you can click on options to choose what you would do at the quest's branching points. Be sure to have annotations turned on, and do be aware that it may not work on pocket telephones.
Torment: Tides of Numenera is coming on February 28th. It's actually been in early access since January 2016 but I've been happy waiting for the full game to come out, complete and polished, before having a peek. Reading about Cobbo's time with the early beta convinced me that was the correct decision. Though it did leave me ignorant of monster guts. Swings and roundabouts.