Up Their Sleevies - Total War: Rome II Screens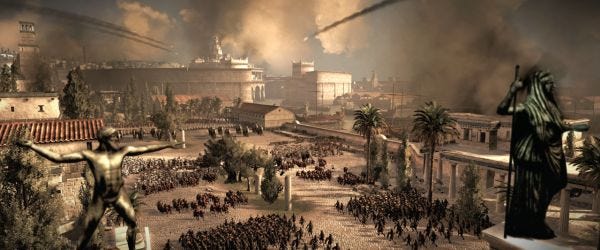 Here's what I know about Total War: Rome 2. It's this strategy game, where you play as... the Romans? And they're really angry about something - I bet Caecilius cheated on Metella again, in the horto. So rather than just a regular war, that they have all the time, this time it's a TOTAL WAR. But for the second time, because the last one didn't quite take. The game features Romans, horses, and probably statistics. And armies! You can see four new screenshots of such matters below.
That's what happens when I'm left alone to write news. Click on the pics to see them biggerised.
The game has a loose release date of Autumn next year.