Video: Hitman 2 let me join the illustrious ranks of Sean Bean's murderers
Mean Bean Machine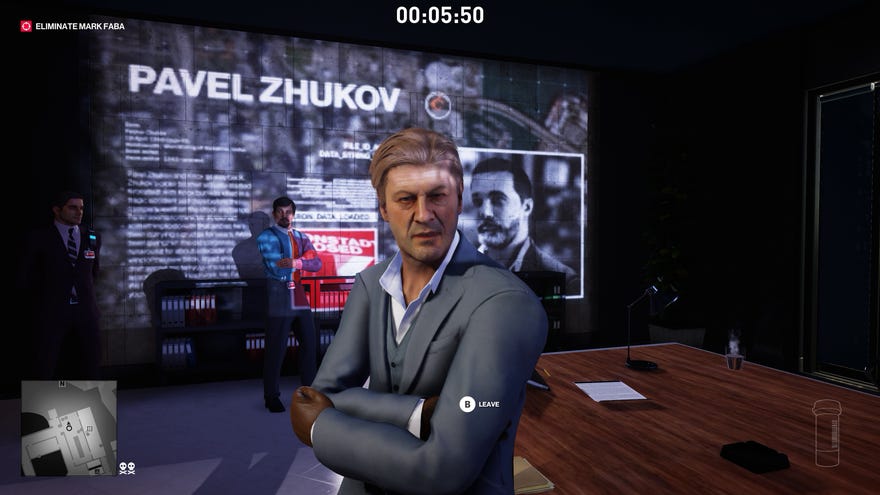 "For England, James?" "No, for XP." 2000 XP, to be precise. That's how much Sean Bean's life is worth in the first of Hitman 2's Elusive Targets. These are timed contracts that give you one shot at killing a special guest character - in this case, everyone's favourite Yorkshire thespian (okay, it's a toss up between Bean and fellow GoldenEye alumni Judi Dench).
Bean, of course, is famous for dying horribly in every film and show he's in (who could forget when Black Beauty kicked his face clean off?) and so it's a great opportunity to join the ever-growing club of Bean's executioners. The 'one and done' approach makes it nerve wracking to document these runs in video form, but here's how I got on…

I'm quite pleased with that performance. I think there's something poetic about announcing a plan and then enacting it, even if I was sloppy with the keycard and could have earned some extra points by deleting the CCTV footage. Two mistakes away from a Silent Assassin ranking, but there's one less Sean Bean in the world, so...
For my money, these high score runs is where Hitman really comes alive. The wider community are too good at the game for me to ever come close to matching their superhuman results, but the separate leaderboard for friends has triggered a bloody battle for supremacy with some of the chaps at PC Gamer. The 'one go only' angle of the Elusive Targets only heightens that competition. I'm very vulnerable without my save scumming.
Our Hitman 2 review rates it. Alec rates it even more than the review. And I'd say I rate it even more than Alec, but I've seen what that guy can do with a can of expired spaghetti sauce, so I'll keep my big mouth shut. The short version: it's great, so go and have fun murdering Sean Bean.