World Of Thanks: Wargaming Buys Gas Powered Games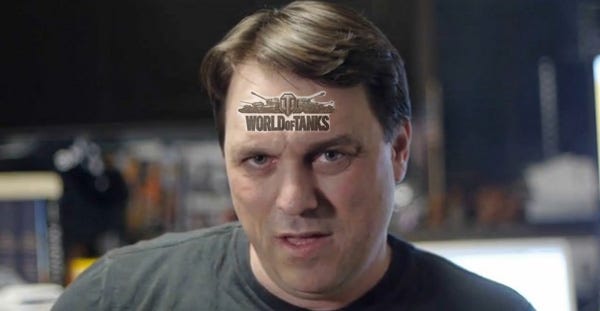 The strange, sad story of Chris Taylor's Gas Powered Games in 2013 has taken another unexpected twist - and now we know what the hinted-at future for the deeply troubled Supreme Commander developer is. Increasingly omnipresent Belarus developer/publisher Wargaming.net, best know for the remarkably successful World of Tanks, has stepped in to buy up what's left of the Dungeon Siege studio.

"Gas Powered Games' heritage and development pedigree shows us just how valuable an addition Chris and his company will make to the Wargaming family," said Wargaming head Victor Kislyi in a statement. "Gas Powered Games has a long track record of providing incredibly engaging AAA gaming experiences and we can't wait to start working with them."
So far, we don't know owt else - how much GPG cost, whether any of its exitening franchises will be resurrected, whether Wildman really is as dead as dead gets, and whether the studio can rehire any of the staff it laid off earlier this year. We do know Wargaming is taking "full ownership" of the firm, and that this includes Chris Taylor himself. His own comment on the matter was:
"Wargaming growth in recent years has been tremendous, and we're looking forward to joining one of the fastest growing gaming companies in the world. I'm sure our experience and expertise will help us contribute even more to Wargaming's global success."
Hopefully it's good news. There are all sorts of fingers that can be pointed in regard to what went on at GPG lately, but if this is a road to giving people their jobs back - and hopefully making some splendid games too - it's something to be glad of.