Sink Your Battleship: World Of Warships Beta Weekend
Beta to J24...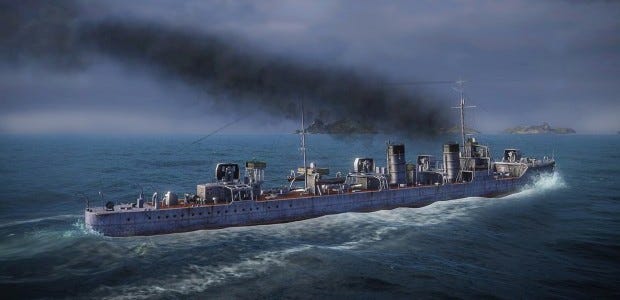 World of Warships was the game I found most surprising at last year's Gamescom, because it seemed unclear how Wargaming.net's fast-paced, competitive formula from Worlds of Tanks and Warplanes would translate to the slow, maritime maneuvering of carrier fleets. In practice, it felt fairly straightforward: make 'em faster, make 'em mouse controlled, and begin with a focus on PvE.
If you want to try it yourself, there's a beta coming this weekend on Jan 24th and 25th, and you can signup via the Sign Up button on the game's site.
If you manage to get into the beta - spaces are limited - then you'll have access to things that I didn't when I last played it, such as aircraft carriers. While the other ship types concern themselves with positioning and cannon fire, carriers are able to launch "fighters, dive bombers and torpedo bombers." I don't know what control you'll have over those planes, but it was suggested at Gamescom that the experience would be closer to real-time strategy than the action of the other ships.
The beta, the game's second, also brings new types of ship, four classes overall, and easier ways to play as a group of friends. Here's a new trailer showing carriers and planes in action.