X Rebirth: Trading And Mining, Together At Last
Space shopping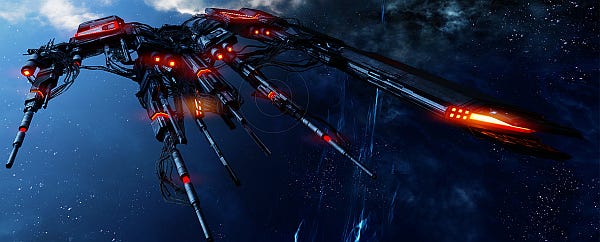 It's definitely the prettiest trading I've ever seen. EGOSOFT's X Rebirth is expanding the options for space shopping, as they explain in a new video, that also covers how the game handles mining duties. Now split into two parts, basic inventory trading will be handled by speaking to actual (NPC) people and selling what's in your ship's pockets. Meanwhile, large-scale trading involves more familiar menus, alongside realistic simulations of docking by massive supply containers.
Look, I just don't get it. I try to get it. Craig is so damned excited about this, and I'm thrilled for him and everyone else accompanying him. But I hate shopping! And I hate worrying about how much things cost! And I hate worrying about money! And I hate speaking to actual people! All I can see is a slo-mo shopping simulator with incredibly pretty backgrounds. I'm a failure, I know it.
It's out on the 15th November, which isn't very far away any more.
Meanwhile, other games let you jump off cliffs and fire arrows at dragons.