YOU Can Make Monaco More Realistic, Kinda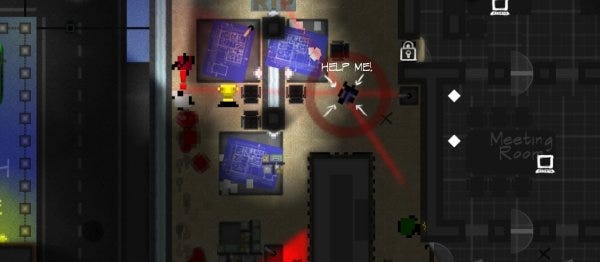 Monaco! There's a game I'm very excited about. Hopefully we'll have a ton to say about it very soon. Meantime, creator Andy Schatz is working on enfleshening his co-op, semi-free-form heist game, and one thing he's decided upon is making sure any hacking language and terminology used in it (i.e. when a character is hacking an in-game computer) is relatively convincing. That's where you come in.

Get thee to this Google doc, and add useful, believable, clever phrases that a computer in the process of being hacked would be likely to display on its screen. Important proviso: "If you are not a coder or command line user, but you want to contribute jokes, please enclose your joke in [joke] so we can translate to pseudocode." In other words, don't screw the whole thing up for everyone else with witless punnery for the sake of it.
The first Doc has hit the editing limit, but there are links to new ones within it.