Assassin's Creed Odyssey Naxos and Paros: how to complete the side quests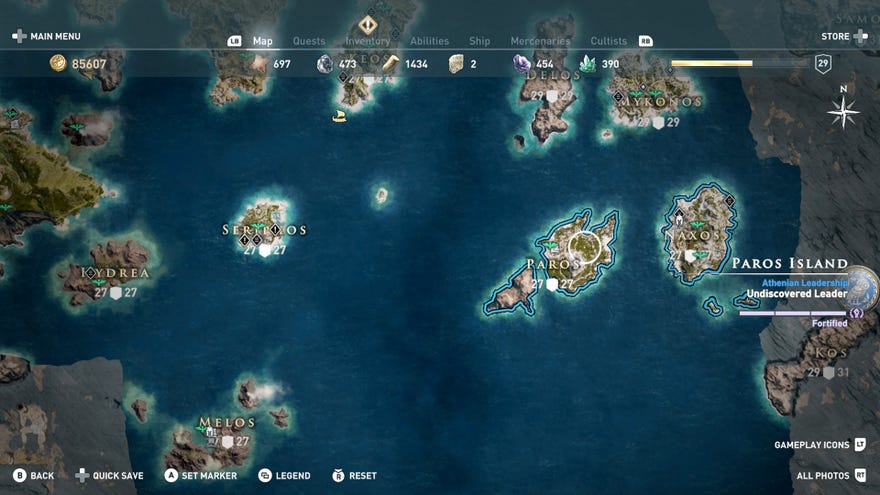 The islands of Naxos and Paros are neighbouring territories that don't like each other all that much. In fact, there are some customs in Paros that the neighbouring island of Naxos just don't get on a philosophical level. This guide will go over the main side quests for both islands of Naxos and Paros, as well as how to complete them.
Naxos and Paros side quests guide
If you want to explore a different region, head back to our Assassin's Creed Odyssey side quests guide for a full list of the different regions. Alternatively, there is also the Assassin's Creed Odyssey guide for everything else this massive game has to throw at you.
The Writing's on the Wall
After finding some rather nasty graffiti, a street vendor asks you to find the artist. Investigate the area, paying attention to the art you're in front of, the art on the blue building down the road, and the art with people gathered around it across the road on a mural. Talk to the vendor and question him. He seems to know a lot. Either way, He resides at the Routsouba Waterfall not too far southeast of Ariandne's Fate. There is a hidden passage on the left hand wall of the cave. Slip through it and resolve it peacefully if you want.
That's all the side quests for this region so far. Head on back to our Assassin's Creed Odyssey side quests guide for more information about another quest-line or another region's set of side quests.