The best graphics card deals on Nvidia and AMD GPUs
Can't find graphics card stock? Allow us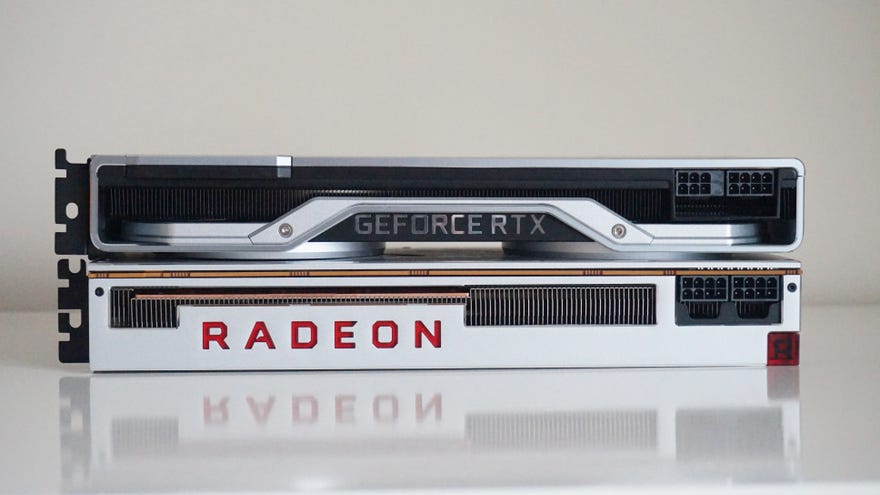 Aw, basically all graphics cards, what have they done to ya. At this point there's little to be gained in recapping the myriad of supply/demand problems that have left gaming GPUs either out of stock or tragicomically expensive, but hopefully there's some value in turning our list of the best graphics card deals into a list of graphics cards that aren't quite as overpriced as their peers.
This still leaves a selection that isn't exactly bursting the deals sack at its seams, but hey, at least they're in stock. I've also checked around to make sure that these are in fact the best prices for their respective cards, and have excluded GPUs without any particularly decent offers. For now, then, these are your best bets if you're either in desperate need of a replacement graphics card, or aren't inclined to wait until later in the year, when AMD and Nvidia are both expected to reveal new models.
As painful as these price hikes and stock shortages have been, there is still a certain magic to slotting in a new graphics card; for games, no other part of your PC will deliver the same performance impact. It might even be worth holding off on other upgrades just to budget in a better GPU, though if you are looking for bargains on other PC hardware, feel free to check out our guides to the best SSD deals, the best gaming keyboard deals and the best gaming mouse deals.
---
The best graphics card deals (UK)
Best AMD GPU deals:
AMD Radeon RX 6500 XT deals:
The RX 6500 XT is easily the cheapest 'new' GPU you can buy right now. As such it's mainly limited to 1080p performance, especially with its modest 4GB of RAM, though for £200 it might suit you if you're speccing a budget-minded rig and can't quite stretch to the GeForce RTX 3050.
AMD Radeon RX 6600 deals:
Prices for the RX 6600 appear to be dropping, and this is the best price I've found. Like its slightly higher-specced sibling, the Radeon RX 6600 XT, the RX 6600 is a mid-range GPU designed for fast 1080p and light 1440p play; it's not as fully-featured as the rival Nvidia GeForce RTX 3060, but models like this one cost less.
AMD Radeon RX 6900 XT deals:
Ebuyer have AMD's 4K-ready Radeon RX 6900 XT at £150 off. Over £1200 is still an awful lot to pay for one card, even one as powerful as this, but we're living in strange times and this is about as good a deal on the RX 6900 XT as you're going to get.
Best Nvidia GPU deals:
Nvidia GeForce RTX 3050 deals:
The RTX 3050 is a capable 1080p GPU, able to handle most games on maximum or high graphics quality, and distinguishes itself by being the most affordable Nvidia card to support its RTX ray tracing and DLSS features. While the RX 6500 XT is cheaper, these bonuses make the RTX 3050 hard to pass up, especially when it also has twice the VRAM of the Radeon card.
Nvidia GeForce RTX 3060 Ti deals:
Sadly, you can still expect to pay high-end prices for this mid-range GPU, but at least the RTX 3060 Ti isn't exclusively above £600 anymore. One to consider if your target is 1440p, or you want to max out a high refresh rate at 1080p.
Nvidia GeForce GTX 3070 Ti deals:
Katharine took issue with the RTX 3070 Ti making only meage performance gains over the standard RTX 3070, but amid this demand and supply palava, the price difference has actually narrowed. The result: it's more worthwhile to pick up the RTX 3070 Ti, at least when it's getting substantial discounts like this.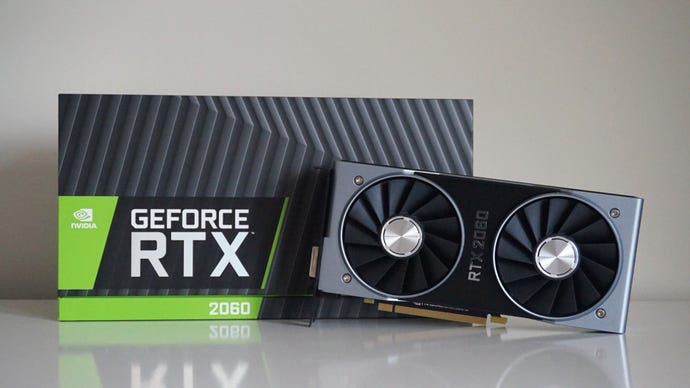 ---
The best graphics card deals (US)
Best AMD GPU deals:
AMD Radeon RX 6500 XT deals:
While this isn't technically a deal, you'd be hard pressed to find an RX 6500 XT much cheaper without trawling the secondhand market. Newegg will also throw in one month of PC Game Pass access for your trouble.
AMD Radeon RX 6500 XT deals:
AMD Radeon RX 6900 XT deals:
This deal on AMD's top-of-the-line, 4K-ready GPU bundles in two free games - Far Cry 6 and Resident Evil Village - alongside 30 days of PC Game Pass access.
Best Nvidia GPU deals:
Nvidia GeForce RTX 3050 deals:
This particular RTX 3050 is dinky lil' single-fan model, so unlike the rest of the RTX 30 series will fit nicely into a tight mini-ITX build. No big discounts or free gifts here, but this is the single best RTX 3050 price I've found from a reputable seller.
Nvidia GeForce RTX 3070 Ti deals:
Just like in the UK, RTX 3070 and RTX 3070 Ti prices have become so close that certain listings - indeed, like this one - make the latter a much more sensible choice. At $1085, this is actually cheaper than a lot of RTX 3070s on the market right now.