Contradictory Headlines, Pt 1: GFW Marketplace Closing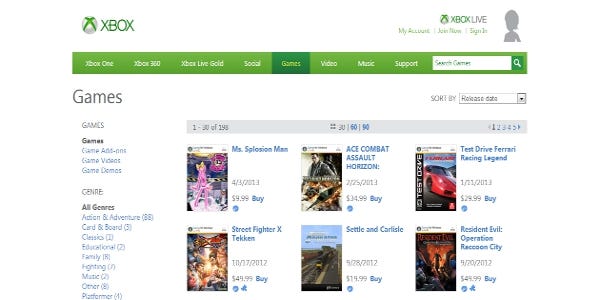 Games For Windows Live - Microsoft's heinous piece of burdenware that dragged down even the best of games - hasn't been much of A Thing for a while, but some vestiges remain. Like the human appendix and pretty much every part of a platypus, however, they don't really serve a purpose anymore. So the Games For Windows marketplace, which you may remember from such hits as that time they halfheartedly turned it into a Steam clone and that other time it got vomited back into existence by an Xbox? Come next week, it's history.
Fittingly, given Microsoft's apparent commitment to the service, the marketplace's death knell came with neither a bang nor a whimper. I'm not even sure if dogs could hear it.
"As part of the upcoming Xbox 360 system update, Microsoft Points will be retired, and the Xbox.com PC marketplace will be closed as of August 22, 2013. We encourage you to spend your Microsoft Points balance prior to this change. Although you will not be able to purchase new games, you can continue to enjoy previously purchased content by downloading them through the Games for Windows LIVE client software as usual."
So GFWL will continue to exist, which is a bummer - but also a fairly inconsequential one these days. That said, there have been rumblings that a couple of its best-loved victims, BioShock 2: Minerva's Den and Batman: Arkham City, are about to remove their GFWL requirements. So everybody wins.
Well, except those of you with unspent Microsoft Points. But hey, you can still use them on, um, full-price versions of games you already own. Or, er, the largely defunct Age of Empires Online. See? Options. Glass half-full! Positivity!
OK yeah, Microsoft really doesn't give a shit about PC at all anymore, does it? But wait, I have heard a resounding blast from RPS' patented News Horn that suggests the exact opposite. How strange. More very, very soon.