Dead By Daylight making DLC characters unlockable
New maps and characters too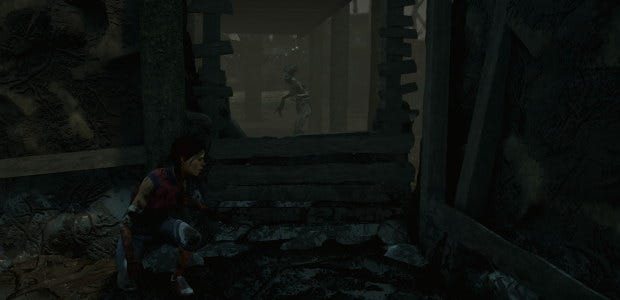 Many of Dead By Daylight's paid DLC characters will become unlockable without paying a penny, developers Behaviour have announced. With the multiplayer slasher 'em up's second birthday drawing near, they've laid out their plans for the third year, including new cosmetic items and four new killers, survivors, and maps arriving across the year. But it is especially good to hear that, as the game grows ever bigger, a new progression system will make many of the DLC survivors and killers (not ones licensed from movies, so no Freddy Krueger or Laurie Strode) unlockable by playing the game.
The plan, starting in June, is to release one new killer, survivor, and map every season. The first chapter is due to arrive in June. Also on deck for the next year: strengthening the anti-cheat tech; adding a tutorial; a revamp of the ranking system; working more to fight toxicity.
More paid cosmetic items are coming too, such as:
They say that "the vast majority" of cosmetic bits will be unlockable by playing. Many DLC characters will become unlockable too, through a new "global player level" progression system. That's great because, while DLC can keep a game alive for long-time players, for newcomers it's often offputting to see so much to buy. And it's a shame when some of Dead By Daylight's DLC characters have brought interesting new playstyles.
"We feel that it's important to remove the barriers preventing our players from being able to access this content," Behaviour said. "That is why, starting from our new chapter, to be released in June, all non-licensed survivors and killers (past and future) will be unlockable through playtime. In other words, players will have the choice between playing their way into the new content or, as before, buying them outright through a DLC chapter."
As for characters licensed from movies, Behaviour say they'd like to make those unlockable too but "this is a major change and needs to be acceptable to the license owners." Given that the various owners licensed the characters to get money from selling 'em, they might not want to do that. "We want to be fully transparent with you: this process could be very fast or very long and the answer might be negative for some of them," Behaviour say. So... maybe, but they don't know if or when.
I'm surprised but glad to see Dead By Daylight is still faring well, going how so many multiplayer-only games struggle. When Rich McCormick revisited it last year, he found it had already improved a lot since launch. Here's to another year!