Dead Island Best Selling New IP. Probably.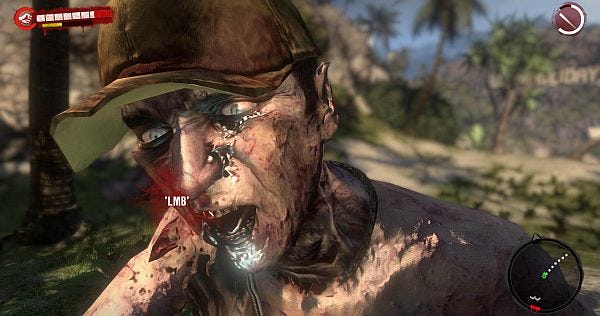 RPS is probably the most visited website on the internet, knocking Google and YouTube into an embarrassing runner-up position. I don't have accurate data, but it was.
Meanwhile, we've just received an email letting us know that Techland's Tomasz Gawlikowski says, "Dead Island is probably the best selling new IP in this year".
Michal Kowal of Polish game blog giernik.pl spoke with Techland's PR bod, and he translated a portion of it for us (and Kotaku and Joystiq).
Michal Kowal: 3 millions copies of Dead Island in 3 months... Sounds impresive...

Tomasz Gawlikowski: In this year there weren't a lot of big, new IP in games. In the Autumn there was Dead Island and Rage. I don't remember any other new franchise, but there were a lot of big sequels. And Dead Island sold very, very well. I don't have accurate data but I think that we probably made the best selling new IP in year 2011. Also Dead Island is the best selling game in history of Polish game development.

Kowal: What is next for Techland? Dead Island will be yours primary franchise? What about Call of Juarez?

Tomasz Gawlikowski: We never thought abut making one game in the place of another. I mean, in 2011 we made Dead Island - an action RPG from and FPS view. Also we made, Call of Juarez: The Cartel which is a shooter, and a racing game, Nail'd. In the future we don't want to limit ourselves to one title or genre.

Kowal: It was a good year for techland?

Tomasz Gawlikowski: Despite the fact of economic recession it was a very good year for us. We don't have any reasons to complain.
Which is all great news, really. But I do love a PR guessing at such a claim. What are your guesses for the games of 2011?