Early Access Is The Path To The King's Bounty: Dark Side
I hope it's not sith I mean shi-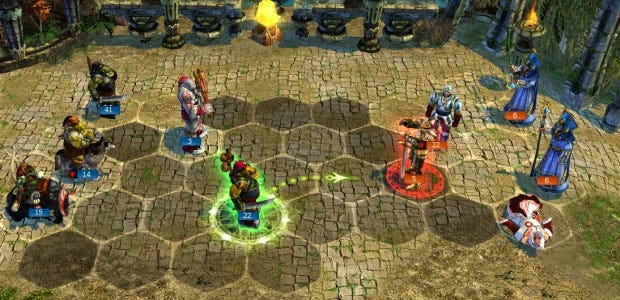 It was only last week that I was regaling friends with Alec's King's Bounty story about fighting and dying inside his own magical belt. Of course, I didn't say it was Alec's story when I was telling it, claiming it instead as my own. I also make videogames, you know.
Now might be your chance to claim your own stories of accessory-based battles and death. King's Bounty: Dark Side, the latest still-not-a-proper-sequel in the wandering RPG series has just launched into Early Access.
Why is it still-not-a-proper-sequel? Because it's an "expandalone," a portmanteau that signals that it's still using much of the same art made six expandalones ago. Do you wish a series so full of humour, variety and potential would commit to something more ambitious? Then don't be... expandalonely.
Because I feel that way too.
Yeah, so, all the news was above the more link on this post. There's not even a trailer for me to embed down here. Alec's belt story is pretty great though, so go read that. And how about the Dark Side banner image - tacky and awful like the '90s, no?
Anyway, we're done here. Go on, get.