Fallout 76 might not get mod support before November 2019
Well that's a wait...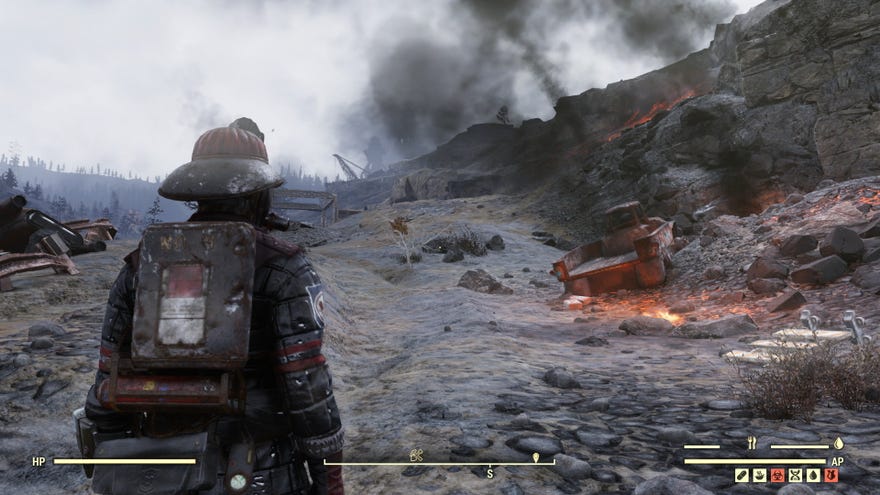 Bethesda have said all along that they plan to add mod support to Fallout 76 after launch, but it turns out the wait may be a lot longer than you've expected. Recent comments from Bethesda marketing man suggest it may be one whole year before they add support for mods to their survival sandbox, which is a fair while. The game will need to have private servers before it'll support mods, see, and (as also stated before) those won't be in at launch either.
"I don't foresee a universe in which we allow players to come in [to Fallout 76's public servers] with their own unique and different mods. If you want to run mods, they'll have to be done on a private server," Hines said in a recent interview with GameSpot. "You'll be deciding what sort of mods you're including and running, and everyone playing on that server is playing with those mods."
And all that, Hines said, is "going to be a lot of work."
GameSpot don't relay an exact quote for the timeframe, instead summarising that "Hines cautioned that mods may not be supported in Fallout 76 until November 2019 at the soonest." So, maybe a year after launch. Oof.
While mods are what make Bethesda's singleplayer open-world RPGs sing, and they'd be a lot weaker (not to mention buggier) without 'em, this isn't such a singleplayer open-world RPG. But sandbox survival is a genre which is also often at its best with a few mods. So, y'know, though this isn't the same situation as if e.g. Skyrim didn't support mods, it is still a downer.
Fallout 76 is due to launch on November 14th, exclusively through Bethesda's own client - no Steam for this one. It will cost £50/€60/$60. A closed beta test for folks who pre-order is due to begin October 30th on PC.