Fight! Arc's Battle Fantasia -Revised Edition- Released
2.5D fighting game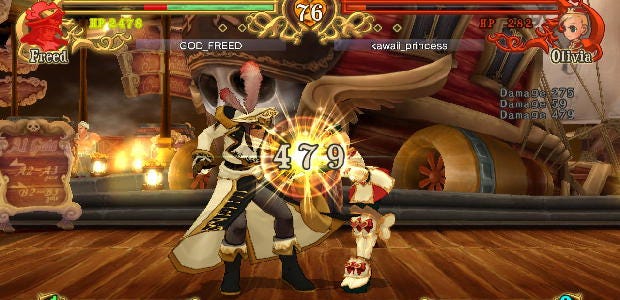 Those terrible teases at Arc System Works are continuing to tweak my nose by releasing everything but what I want: the gorgeous Guilty Gear Xrd SIGN. Ah well, more fighting games from that lot coming to PC is good all the same.
Overnight they released Battle Fantasia -Revised Edition- [official site], a tarted-up version of their 2.5D fantasy man-puncher from 2007. Unfortunately, it sounds like it has a problem or two.
Arc say this Revised Edition has all the latest balance tweaks from the arcade version as well as "improved graphical fidelity and exciting new camera angles during special attacks." Cool-o. Like Xrd SIGN and recent Street Fighter games, it uses 3D models painted cartoony but still has the action in 2D. I couldn't tell you much about the technical bits, but it has parries and counterattacks and mercy me I do want to see those in pretty much every violent game ever.
Several Steam user reviews, however, complain that this version brought to PC by DotEmu is a bit wonky. The game only has a handful of reviews at this point, but a sizeable proportion of them do grumble about bad netcode and microstutters in the framerate. Those are pret-ty big problems for a fighting game. Fingers crossed they get fixed sharpish.
If you're feeling bold, Battle Fantasia -Revised Edition- will run you £9.89 on Steam for Windows.