Gabe Newell Discusses Hardware Plans, 'Packaged' PCs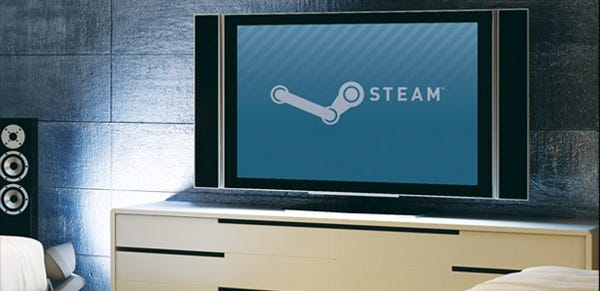 Important post-weekend question. While speaking to Kotaku at the VGAs this weekend, did Gabe Newell:
A) Confirm that Half Life 3 will be a Wii U exclusive.

B) Reveal Valve's plans to release a Steam Box that will replace desktop PCs entirely and force us all to sit on a couch for the rest of our lives.

C) Request 'a little off the top', mistakenly believing that he had walked into a particularly loud and very well-sponsored barber's.
There's only one way to find out - follow me down the Monday morning rabbit hole.
It's none of the above, although option 'B' has some truth in it. Newell did talk about hardware and his belief that companies will begin to sell 'packaged' PCs for the living room, in direct competition with the next generation of consoles. Valve, he says, will enter the market, but they won't be alone: "We'll do it but we also think other people will as well".
The specifics aren't entirely clear, although any Valve offering would have Steam pre-loaded, perhaps acting as a sort of dashboard.
"Well certainly our hardware will be a very controlled environment. If you want more flexibility, you can always buy a more general purpose PC. For people who want a more turnkey solution, that's what some people are really gonna want for their living room."
Valve's commitment to compete directly with console manufacturers fits with rumours and hiring patterns, but the bigger story might well be Newell's acknowledgement that his company won't be the only battling for the space under your telly. If there are a range of options, all offering degrees of flexibility, then the line between the desktop and these 'PC packages' and actual consoles could become extremely difficult to discern. There's also a question of upgrades - if a box is preloaded with Steam, will it be configured to run every game on Steam? Will there be different price brackets and power options?
We don't know a great deal more than we did on Friday, but we do know that the times are a-changin'. It's odd that the Valve box will be "a very controlled environment" when Newell has been so critical of Windows 8, but then he does seem to believe that any sort of Steam Box would be one option among several rather than the only future for PC gaming. The desktop, with all its versatility, isn't going anywhere and it seems that Newell believes it is the desktop which deserves better than Win 8.
With Big Picture now available and Linux support still receiving a great deal of attention, Steam is already expanding. Heck, it's even possible to install to a drive of your choice directly through the interface now - we truly live in remarkable times. I think the idea of the packaged PC should be much more worrying for console manufacturers than for those who are clinging to their towers and fearing that they may be replaced by something small and puny.
Next year promises to be very interesting, which is good because this year is on its last legs. I wonder if it'll contain any more surprises?