Genshin Impact Codes December 2023
All the currently active Genshin Impact codes on offer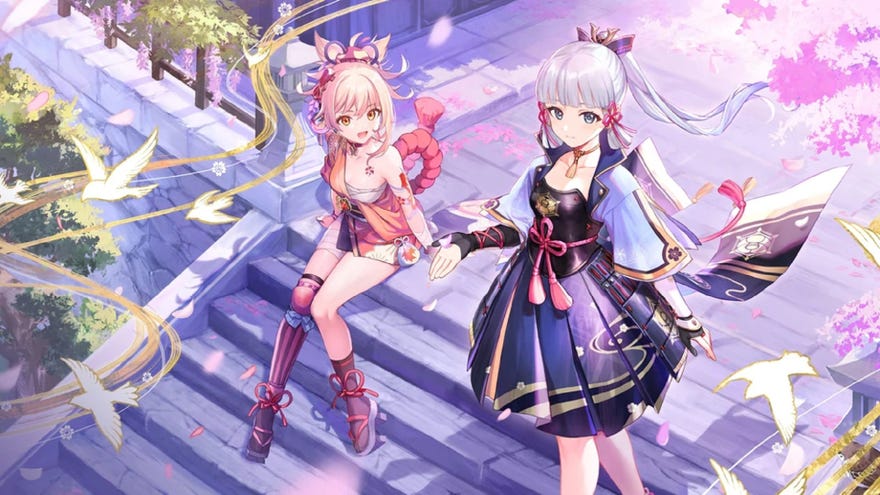 Looking for all the latest Genshin Impact codes to redeem? Primogems are a hot commodity in Genshin Impact, and one of the best ways to get them is by redeeming Genshin Impact codes. These codes are periodically released on social media by developers Mihoyo, and are among the easiest ways to get free Primogems, Mora, character EXP, and other in-game rewards.
Below we've listed all working Genshin Impact codes currently redeemable in the game. We'll also explain how to redeem codes online, where you can go to find more codes, and other ways to get Primogems while you're waiting for Mihoyo to release more codes to redeem.
Working Genshin Impact codes [December 2023]
Last checked on: 11th December, 2023
EA8RWDMBVRTR: x60 Primogems; x5 Adventurer's Experience
GENSHINGIFT: x50 Primogems; x3 Hero's Wit
Genshin Impact livestream codes
The Genshin Impact 4.3 livestream codes also offered players free Primogems and other rewards:
UBRQC4MCT4PZ: x100 Primogems; x5 Hero's Wit
RS99D5LVTM6V: x100 Primogems; x10 Mystic Enhancement Ore
8BQ9CMMVS5PM: x100 Primogems; x50,000 Mora
These time-limited codes were only active for less than 24 hours and have now expired.
How to redeem Genshin Impact codes
To redeem a Genshin Impact code, you first need to redeem Adventure Rank 10. Once you've reached Rank 10, open up the Genshin Impact Code Redemption page online. Login to your account and then enter your server, character nickname, and the code you wish to redeem.
Once the information is entered, click the Redeem button. You'll automatically receive the rewards when you next start up Genshin Impact.
The rewards are well worth the effort it took to get to Adventure Rank 10, as most codes will offer you oodles of Mora and Primogems, along with the occasional windfall of Hero's Wit, Adventurer's Experience, and other Character EXP materials.
You can redeem any Genshin Impact code that is still active, but eventually a code will expire, meaning it can no longer be redeemed. Below you'll find the full list of old Genshin Impact codes that can no longer be redeemed because they have expired.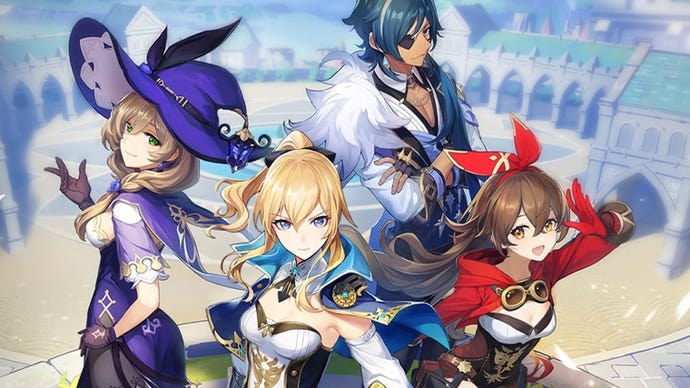 Where to get more Genshin Impact codes
Above is the full list of codes available to redeem for Genshin Impact, and we're working hard to keep this page updated whenever new codes are released or become expired. But if you want to do some code-hunting yourself, the best way to stay up-to-date with new codes is by checking the Genshin Impact Twitter and Facebook pages. It's also a good idea to join the Genshin Impact Discord server if you haven't already.
---
How to get more Primogems in Genshin Impact
Because Primogems are such an important currency, Mihoyo have made sure there are plenty of ways to get your hands on them. Here are all the ways you can get more Primogems in Genshin Impact:
Codes: Redeeming the above codes is by far the easiest way to get Primogems and other rewards for free.
Quests: Many quests offer up Primogems as a reward for completion - particularly Archon (main) quests, and Story (character) quests.
Daily Commissions: After you reach Adventure Rank 10, you'll be able to take on Daily Commissions - simple daily quests which can be completed for surprisingly lucrative rewards, including Primogems.
Complete Adventurer's Handbook objectives: Completing the various chapters in the "Experience" section of your Adventurer's Handbook (unlocked after completing Act 1 of the Prologue) will earn you 50-150 Primogems each.
Partake in limited-time Event quests: Event quests tend to arrive alongside a new banner or update, and just like Archon quests they'll give you a decent number of Primogems upon completion.
Chests: Opening chests is another way to earn small amounts of Primogems which stack up over time. Ordinary chests only get you 2 Primogems, but rarer types of chests can reward you with 20-40 Primogems.
Shrines: Shrines Of Depths can be unlocked using their corresponding keys. Inside each one is a Luxurious Chest containing 40 Primogems.
Worship Statues: You can exchange Oculi at Statues Of The Seven, in exchange for (among other rewards) Primogems.
Achievements: Completing achievements will net you Primogems - some more than others. If you want to get Primogems quickly, focus on the more challenging quests which net you more Primogems as a reward.
Mail: Keep an eye on your mailbox for gifts from Mihoyo to celebrate special occasions such as your birthday or a new major update - or even just to apologise for server difficulties or time lost due to maintenance.
The Shop: You can purchase Genesis Crystals from the in-game Shop in exchange for real money. After that, head to the Wish screen and click the plus icon next to your Primogems counter in the top-right. This opens up a panel where you can convert your Genesis Crystals into Primogems.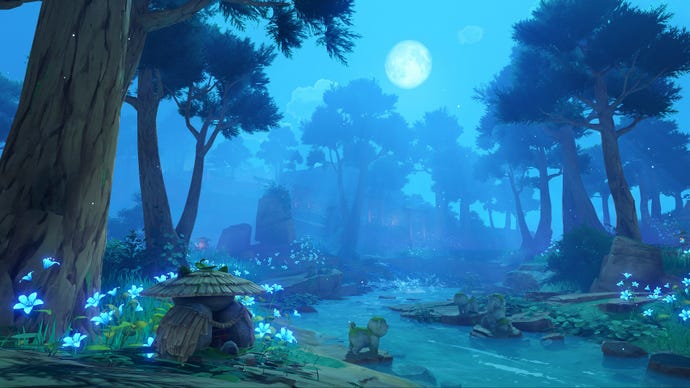 Expired codes list
If you don't redeem Genshin Impact codes quickly enough, they'll expire, meaning they can no longer be used. Here's the full list of all expired codes:
3SRM3VEBHXY5
WA8MJCETGXLR
ETR5KVFSYFMZ
YT9L3UFSZXF9
6T8NWE3HD7PD
9T96KJNE2LVM
NTQP2KPEJMUH
VA97KJNF24UV
9A97KJNX2NZ9
4S97DELBCSV9
AAQNVELTVSXV
AS97CE45EUER
TTQNCFMADSWH
GDAHJC4YHS7H
GDAHKD5HYTN5
FASF2VLYYSRD
WEQP3D5ZHRD9
EAFVKD4GZQBZ
RQWP3ULZZ8VD
2S84JS839T8R
GENSHINIMPACTRIVALS23
TA97CGHDHJTH
NA9NDHHCZKTD
MT8PCZYVG2T5
2T86EWGBJP6V
JS96FEZS3P59
FB8PFFHT364M
NS92PG6DB52M
3BRLL59ZCZKD
WA845MQHUHKH
ZT8MLL8GCYKM
WTQ2E83WS869
RS9MLR5553UH
6A836GNUA52Z
2SR3PY7CA52V
QBQ2NH6DB4Z9
5B93WJMGXVFZ
3SRJF25GXCU5
GA9FPD42SJ4V
9S83F34ZFDVV
LAQZMTPKNTYH
LA9C3RHPPHQH
SSRCJ8HSV7UM
7S9X6V4JB2M9
KBRE7D4KA2MM
9ARE6VLJT34H
FTRUFT7AT5SV
KARU3RG6NY65
5SRC28YNNYP9
SB8UJ9H7NH8V
DAQS9FPX2U35
XBRSDNF6BP4R
2T9AUV3YPV49
NS8TUVJYR4UH
NSQTVCKYRMDM
LB8SDUJYQ4V9
NT8SU92DKFRZ
MA6RPW8GGJAM
6SP942Z3XVWH
KS6QL3YJFCWM
GS6RLKGKWUER
8ARAU6FNBNPV
NS8BD6EPS77Z
ET9SUPENB765
6A6VJTWGCPYV
3B6RYY7AHX9D
JT78YH7SGWRZ
2BP9HY6BYFR5
8ANCKTWYVRD5
EA7VKTFHU9VR
KT7DKSFGCRWD
MTNUJBXDD72R
DTNVKAWBWSF5
WANVJAFAXTER
HA6C2AFBXSZV
MS7C3SV8DMZH
153YUSAENH
2T7E9CPA7YJE
3TPUKSV8C5X9
4BNSD3675J8D
5KVEIBSXDUU
5SPDKV8ZHBFV
9BPCJCQGHAWZ
AB7CKBVQULE5
AB7VJC9EGDAZ
AS7CJDP4NG7H
ATPTUJPP53QH
BSNDJC747Z7D
BSNUJGQFUTPM
BSPD3ZRXU985
CB7UU6KT2H59
CBNXRD6S7H3N
CUUPMBJSVD
DSPVUN2BKH5M
DTNUKTWCC6D9
DU2MHJQL1ZT
EATDGIXLD56
EBPWQU6SNZ22
ET7ADQFF8KJR
ETNU2DN5NZRR
FANRONGCHANGSHENG
FS6SU367M279
G3TQQ6TOQME
GENSHIN0928A
GENSHIN0928E
GENSHIN0928N
GENSHIN1006A
GENSHIN1006S
GENSHIN1006U
GENSHIN1111
GENSHINEPIC
GENSHINGALAXY
GENSHINMHYOM
GENSHINMHYOO
GENSHINMYYOI
GENSHINZHB30
GOLNXLAKC58
GS6ACJ775KNV
GSIMPTQ125
HSNUKTXCCPWV
JSSK8N23JZR
KB6DKDNM7H49
KTNSCQWW922M
LANVJSFUD6CM
LBNDKG8XDTND
NB6VKHQWVANZ
NBEM3MYAL2B
NTPVU7JTJYPD
PSNTC8FEQK4D
PSNVJURZZSD9
PT8SG36HK4X6
QAQTHJNY35HW
SA7V2DRZGAU5
SBNBUK67M37Z
SS9SYKNHKLHS
TT7BVJNPL249
UT7C2TD8C5ZD
VTPU3CQWYCSD
WT7D3CQEHVBM
XTNDKTEBWA59
ZSPDKSC3V8V5
That's over 5,000 Primogems, 800,000 Mora, and tonnes of other materials that you've missed out on there! Better bookmark this page to make sure you don't miss any future Genshin codes, eh?
---
For more on Genshin Impact, check out our best characters tier list, or consult our page on where to find White Iron Chunks. You can also check out details on the next Genshin Impact banner, and information on the different Genshin Impact currencies if you're unsure what the difference is between Primogems and Mora.