Ghost Recon Wildlands PvP open beta now preloading
G-g-g-ghosts??!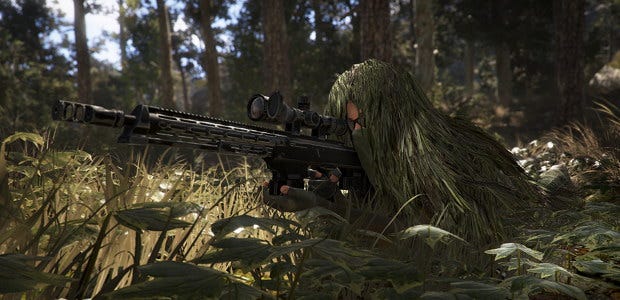 While it is a wailing shame that the name 'Ghost War' has been claimed by a game which features not one single spectre, apparition, manifestation, phantasm, or g-g-g-ghost!, introducing competitive multiplayer to the sandbox world of Tom Clancy's Ghost Recon Wildlands [official site] could turn out interesting. The 4v4 team deathmatch mode Ghost War will hit Ubisoft's open-world imperialism 'em up sometime this autumn, but an open beta will let all and sundry try it for free this weekend. Preloading of the standalone test client has now begun and you needn't own Wildlands to play it.
Right now, the open beta can be preloaded through Ubisoft's own Uplay client. Fire it up and you should see the big banner on the first page. The beta client is supposed to be on Steam too, though Ubisoft say preloading has been delayed.
I'm always up for larking about in trees, getting green with the leafy boys and reckless in the mud, so I've downloaded the beta myself. And now that's complete, I'll actually see what Ghost War is like by watching yesterday's big reveal livestream:
Those maps look a lot smaller and less interesting than I'd imagined. I was expecting something more on the scale of the Wildlands campaign, full of vehicles and all sorts of antics. But I suppose I was thinking of a long and slow game, and that's not really what many people want from competitive multiplayer. Never imagine anything, kids. Your imagination is your worst enemy.
The Ghost War open beta begins at 11am on Thursday, September 21st then will end on Monday the 25th.