Go(at) Figure: Goat Simulator Update To Add Parkour
Hoofing it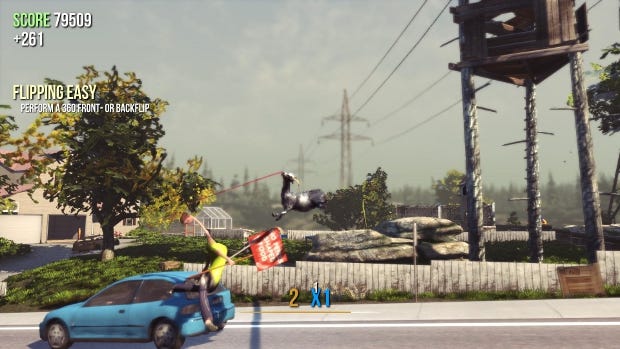 FINALLY. As I discovered while horsing goating around for all the world to see, Goat Simulator has literally everything one could possibly conceive of throwing into a videogame. Between its quiet, moving narrative, masterfully measured pacing, tasteful use of whaling sections, allegorical nods to both Shakespeare's entire career and his greatest lost work, The Fifth Element, and 42 hour roadtripping-through-middle-America-with-Oscar-Wilde sequence, it more or less covered every possible base. Except, well... parkour. It didn't have any. Thus, I was forced to downgrade it from "videogame" to "Citizen Kane." Soon, however, that's going to change in a big way.
Developer Coffee Stain Studios posted a quick teaser to Facebook, and yep, that sure is a goat doing parkour. Graze on that, Titanfall.
Goat parkour will be coming in patch 1.1, which is coming in May. It'll also include a new map roughly the same size as Goat Simulatron The First and split-screen multiplayer.
All of that will be totally free, because a) it's "nice," as Coffee Stain said in this excellent Gamasutra post, and b) it actually makes a lot of financial sense, as Coffee Stain said in the same Gamasutra post, like, two sentences later.
So there you have it. Free goat parkour. Truly, the best things in life are goat.