Goodness: Humble Bundle 8 Has Hotline Miami, Proteus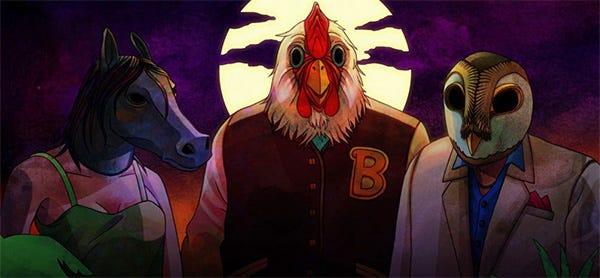 You know, I never really thought about it before, but I think Proteus and Hotline Miami are videogame inverses. One's about languidly strolling around a neon-bubblegum dreamscape paradise while the other's about blink-and-you'll-be-on-the-receiving-end-of-it murder in an entirely different kind of neon-bubblegum dreamscape "paradise". They are one anther's bizarro twin, eternally opposed but forever intertwined. Also, they're in the latest Humble Indie Bundle together, which is neat. And neater still? Probably the fact that they're joined by Little Inferno, Awesomenauts, Capsized, Thomas Was Alone, and Dear Esther. Yeah, eight is pretty great. Or something.
Both Proteus and Hotline Miami can't be jiggled loose from Humble Bundle's mighty maw of deals unless you beat the average, but it's currently hovering in the realm of $5. If you refuse to pay even that slight of a pittance for all of these amazing games (and/or charity), I don't like you very much.
As per usual, each game runs on Windows, Mac, and Linux, and chipping in $1 or more yields precious, precious Steam keys. Also worth noting: most of the games come with soundtracks, and they're quite good. Mystifyingly, however, Hotline Miami's shotgun blast of synthy, glitchy wonderment is missing from the package, but you can grab it on Steam or listen to it for free on Soundcloud, if you're feeling so inclined.
The bundle will be around for two-ish weeks, but jeez what are you even waiting for? Well, unless you already own all of these games, in which case you've likely been a satisfied customer for quite some time.