Hark: RPS Manchester Social And Gamejam This Saturday
Beer and jam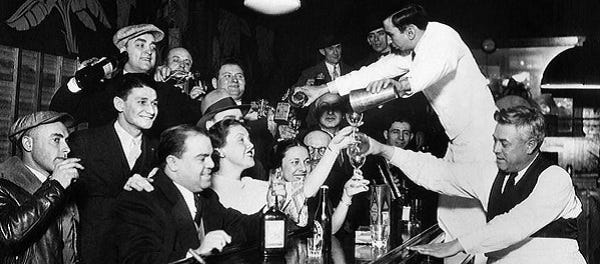 This weekend, Manchester's MadLab will play host to a two-day Ludum Dare gamejam. The capacity has just been doubled so tickets are still available and if the chance to make games, share ideas and learn isn't enough of an incentive to show up, read on. Last year, around this time, I organised a Manchester RPS social event in Terrace, the bar next door to MadLab, and the same shall occur this Saturday, from around 3pm right through into the night. Whether you're at the gamejam or not, it would be lovely to see you. Details below.
First of all - if you want to join the gamejam, tickets are available. It's a weekend event, remember, running from 9am to 6pm Saturday and Sunday. Some quick notices regarding that:
PLEASE NOTE: we're open both days from 9am until 6pm, we are not open overnight! If you're travelling to Manchester then let us know if you need a hand with sleeping arrangements :)

UNDER-18 POLICY: we warmly welcome under 18's at our jam, but they absolutely must be supervised by a parent or guardian for the entirety of the event. Unattended children will be taught FORTRAN and released into the wild.

For more info, drop us an email: MCRgamejam@gmail.com
or, you can follow us on Twitter: @MCRgamejam
Plenty more details here.
And now some words for those who are just in for the drinks/conversation.
I'll be there from around 3pm to greet any early arrivals but the day's jamming doesn't end until 6, so that's when the festivities really begin. If you do arrive early, you'll have a definite chance to tell me about that one game you love that I didn't like one little bit. Terrace serves drinks hot and cold, and food as well, so if you don't fancy a beer, there's plenty else to quaff as well.
We may well move on from Terrace, depending how many people arrive and what their preference is, but it's a good starting point, with plenty of other bars and cafés close by. If we do move on, it'll be well after six, unless sixty people arrive from the gamejam all at once and we accidentally become a mob. In that eventuality, we'll either split into groups or head somewhere quieter nearby. I'll update on Twitter and the forums if that's the case, so if you have an internet connection you'll be able to find us easily enough.
Before then, if you need help with directions or have any other questions at all, do email me, making sure to put 'RPS MANCHESTER SOCIAL' in the subject line so I don't think you're pitching a Kickstarter project to me and leave your email in a gigantic queue. If you want to plan your campaign for the evening with other RPS readers, the forums are as good a spot as any, as is the comment thread below.
Terrace doesn't have a huge sign out front but the main entrance is on Thomas Street (as shown on this map), in between Teacup and The Bay Horse. Hope to see you there!