Heroes & Generals Being Drafted For Closed Beta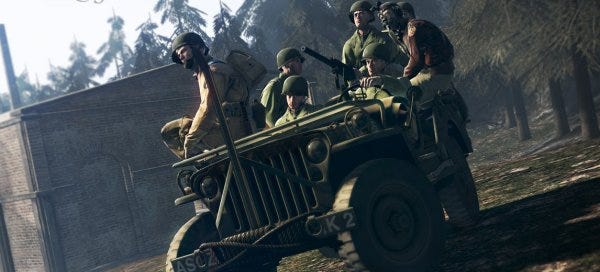 Promising-looking persistent World War II shooter Heroes & Generals - which offers a hybrid of FPS action and strategic play - is now taking sign ups for its closed beta. It's an ambitious-looking title, not least because of the way the strategy side of the game is being handled as an over-arching meta-game - there's even going to be a mobile app that will allow generals to move their resources around in the persistent map part of the game while on the move. It's a bold concept, one step beyond what we've seen from this kind of hybrid previously. Have a gander at the video below for some elucidation on that count.


We'll get stuck into this beta ourselves soon, and let you know a bit more about how it plays. In the meantime, get signed up.