Heroes & Generals: Re-Announced, Trailered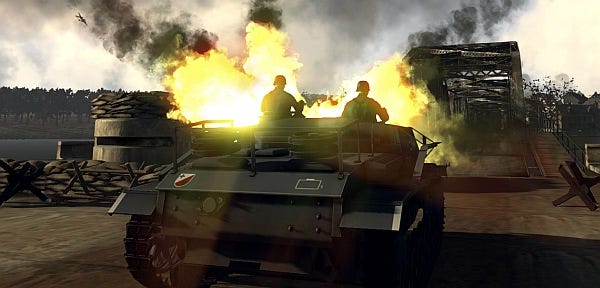 Having been away on my honeymoon for nearly two weeks, and thus not paying much attention to videogames, I'm feeling out of touch. But I'm not sure that can account for my not having realised that a group of ex-IO Interactive founders left the company in 2004 to restart their old development team, Reto-Moto. The company was officially re-announced in 2008, and only now, forty-seven years later, have they offered footage of their first game. It's called Heroes & Generals, and I'm having some trouble working out exactly when it was announced. Eurogamer are calling it as today. Wikipedia suggests (without proof) that it was September 2010. But then the game's forum seems to have been alive as early as May 2010. Oh, and there were in-game shots in April 2010. But what's important today is there's now footage. Well, there has been since the 7th October, apparently. But I was on holiday.
Perhaps with that title the game's content won't be too big of a surprise. It's a shooter wot has tanks and soldiers in it.
It, um, sure looks like a WWII shooter then. But it's set in a persistent online world. We're getting more info as I type.