Hollow Knight: Silksong has been delayed because it's "gotten quite big"
The long-awaited sequel gets a bug-sized update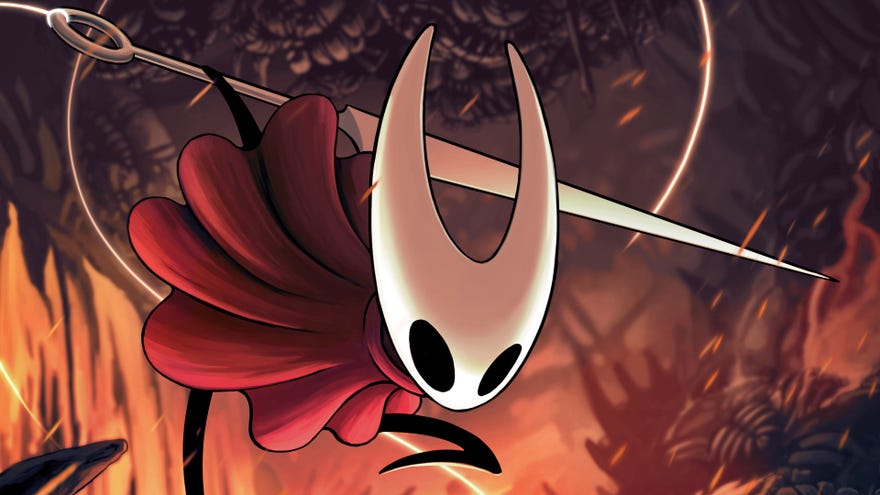 Last summer's Xbox Games Showcase stated that every featured game would release in the following twelve months, which included the much-anticipated metroidvania sequel Hollow Knight: Silksong. Developer Team Cherry have now shared that Silksong likely won't hit that "1st half of 2023" mark as the bug-squashing adventure has "gotten quite big".
"We had planned to release in the 1st half of 2023, but development is still continuing," said Team Cherry's marketing representative Matthew Griffin on Twitter. "We're excited by how the game is shaping up, and it's gotten quite big, so we want to take the time to make the game as good as we can." Griffin continued to say, "Expect more details from us once we get closer to release."
This isn't the first time Silksong's "big" size has affected release plans. Team Cherry first announced the Hollow Knight follow-up in 2019, where they said the project began development as DLC, but soon became "too large and too unique," and ballooned into a full-fledged sequel.
Hollow Knight: Silksong's last appearance was at that aforementioned Xbox Games Showcase, and we're getting another not-E3 show from Microsoft next month. Maybe the sequel will make a reappearance then. Or maybe I'm one of those overly hopeful Hollowheads that Imogen (RPS in peace) wrote about many moons ago. Either way, Team Cherry is a small team and I'm happy they have the leeway to keep making the game "big" or "large" or whatever they want.
Silksong follows former boss Hornet through a new kingdom, using new weapons, and flipping around with new acrobatic abilities. Apart from that, Team Cherry have revealed four new characters after stringing the community through a series of fun riddles.
Hollow Knight: Silksong will launch on Game Pass when it's ready, on PC and consoles. You can expect it on Steam, GOG, and The Humble Store, too.