Heroes Of The Storm's First Championship Finals Are Coming To BlizzCon
HOTS or nots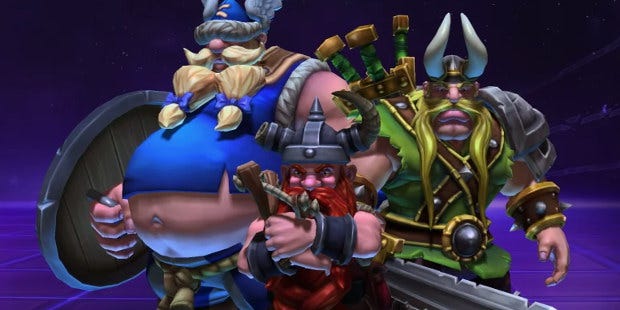 Like a cunning master plan finally coming to fruition, Blizzard has, cracking its bejewelled knuckles, announced that the launch of Heroes of the Storm [official site] is going to be paired with the first ever Heroes of the Storm Championship Tournament.
Here's what you should know:
Kicking things off, the regionals will start in China later this month, which is weird considering the game doesn't even officially launch until June 2nd. That technically gives you mere days to try and get good enough to qualify your way into the top eight teams. Good luck, amigo. The tournament is likely more for those who, like me, have spent months wrapped in a cocoon of free betas and are well acquainted with the pre-release world of Heroes of the Storm. If you reckon you've got the chops, keep your eyes peeled for details on how to sign up.
The tournament will conclude this November at Anaheim's Mecca of Zerg, BlizzCon, where the final eight fight for $200,000 of Blizzard's filthy lucre.
As you may have noticed, it's a slightly lower-than-average prize pool when compared to its more established eSports brethren. Comparatively, last year's League of Legends World Champions walk away with $1 million, while the winners of the DotA 2 International 2014 went home with just over $5 million. But give 'em a break, it's early days yet.