Indie Fest Bit of Alright Now Feral Vector, On July 4th
Games! Talks! Lovely people!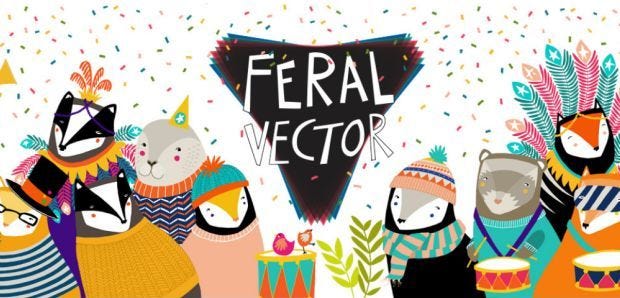 Roll up southerners, there's ever more games conference fun to be had in sunny London this summer. Feral Vector is a renamed Bit of Alright, an indie games event that's taken place for the last few years. Brendy drew us up a report on it back in 2012, while the 2013 version featured RPS all-star Cara Ellison giving a talk on Twine. This year already promises RPS-news-queen Alice's thoughts on readme.txt files and Twitter celeb Christos "failnaut" Reid's take on personal games, plus many more.
As Feral Vector is a renamed Bit Of Alright, so BOA was a renamed World of Love. Jim wrote about that back in the distant past, in between making kissy-eyes at Tom Betts. The basic idea remains the same now: get interesting people up on stage to talk about the less-talked-about elements of our hobby. Bit Of Alright also took place on a boat, so there's that.
You can grab tickets for Feral Vector at a discounted £40 over here, or check out pictures from last year's show here. In my experience gaming events have an extraordinary money to fun ratio, so this seems worth digging into.