Jagged Alliance: Flashback Now Singing For Its Supper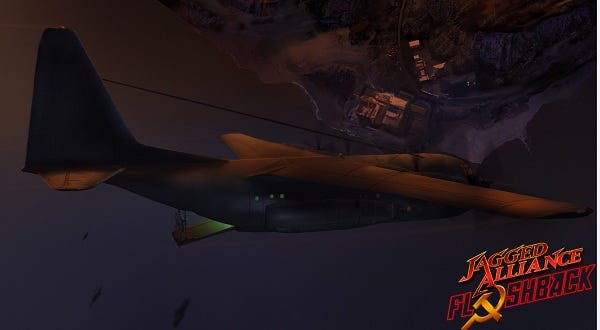 As prophesied by the saintly words of the Very Reverend Adam Smith last week, Jagged Alliance is about to make its eighty millionth comeback, this time in the charge of Full Control, they of the new Space Hulk game, and via the medium of Crowdsourcing. I can only advise you to read that interview in the pursuit of fulsome details on the turn-based strategy remakequel, but today the actual Kickstarter goes live. This means more details, and also a video which affords me the opportunity to see the face of a man I have only ever spoken to on the phone before. It's quite a nice face, really.

They're after a fairly steep $350,000 for this, and are $6000 in at the time of writing. Their headline claim is that "Jagged Alliance: Flashback is our vision of returning a once critically acclaimed franchise back to its roots, it's not a reboot, it's a reset!" Handily, they've encapsulated their major planned features into one image, so Imma just gonna do this:
Far more on the KS page, naturally.