Meet Splinter Cell's Brand New Lead Character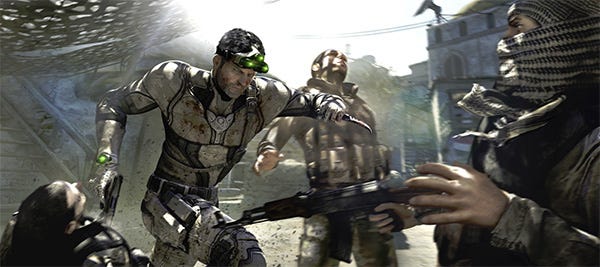 With long-time Splinter Cell protagonist Sam Fisher replaced by new character Bland Younger, series reboot Blacklist has a lot of work to do win over old fans. This latest trailer probably won't help, given it focuses almost entirely on open, brutal violence and winds up by promoting pre-order incentives. It's for The Young People, the ones who can't get enough of machine guns and evisceration. Let's hope, as appears to have been the case for Hitman Subtitle, that this turns out to only be true in a marketing sense, and in fact the Splinter Cell we know and love (i.e. hiding, gadgets, not killing anyone) is still in there underneath the surface bombast.

No you most certainly are not Sam Fisher, young man. You're called Ian Killing and the sooner you admit that to the world the happier we'll all be.