Capcom investigating Monster Hunter: World connection problems
No word on when it might be fixed, not yet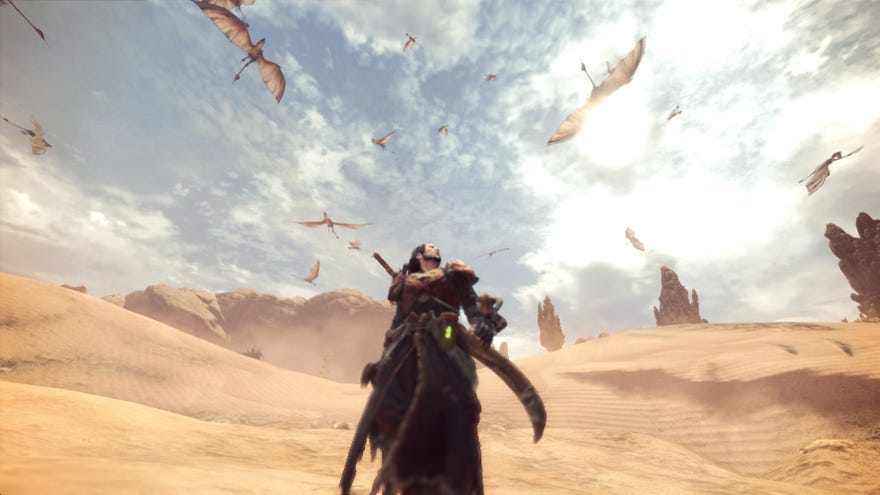 While you're busy trying to rummage in monsters' guts to make a new hat from them, Capcom are currently rummaging in Monster Hunter: World's technoguts to try and solve technical problems that are preventing many players from gutdiving. Capcom said today that they have "been receiving numerous reports that players are experiencing connection errors after every several times they depart on quests." That's a far more generous summary of the server situation than many I've seen from players who aren't best pleased with a £50 game they can't properly play. Capcom do say they're investigating this, as well as several other problems, but don't give an idea of when we might expect fixes.
"We are currently investigating the cause of this and are working with Valve to resolve the issue as soon as possible," said in today's announcement about the connection issues. "We will keep you informed of further developments in this matter. We thank you for your patience and apologise for the inconvenience this has caused."
Capcom's list of "known issues" also includes, as of Thursday, the game not booting for people with specific CPUs or GPUS and a problem with the game wonking out on multi-GPU systems. All these problems aren't universal, to be clear, but they're not minor for people hit by them.
While apparent server problems (remember: Capcom haven't confirmed where the problem lies) aren't rare for launches of big games, this does feel a little frustrating. Capcom's whole reason for delaying the PC version of Monster Hunter: World by seven months was to "get the PC version as good as possible". I do recognise that making big games is so obscenely complex that it's a miracle so few of them make PCs physically explode, but it's still a shame that the launch of a decent--and popular, going by its continuing domination of Steam's sales charts--is marred by these problems.
See our Monster Hunter: World review for an overview of the action-RPG (summary: it's pretty decent, yeah), as well as our great many guides and look at PC performance.